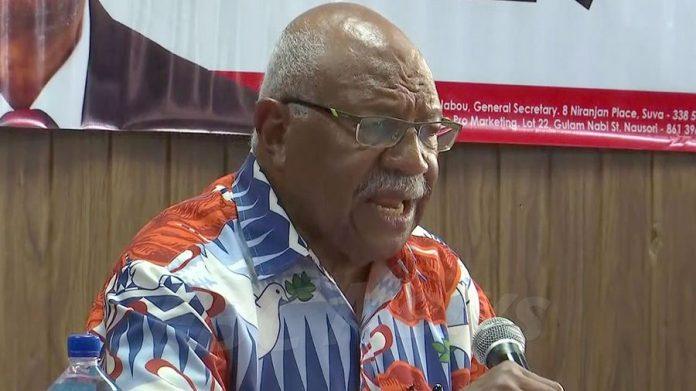 The Social Democratic Liberal Party (SODELPA)has sounded a warning to its Fiji coalition partners not to bully them.
Former party leader, Ro Teimumu Kepa says despite having a three-seat minority in the coalition with The People's Alliance and National Federation Party, SODELPA will ensure its voice is heard in Parliament.
"We are the smallest in the coalition partner and I hope you are going to look after us, you are not going to bully us, because we can be bullies too."
Kepa said a tough road lies ahead for the country and called on the nation for its prayers and support.
Former SODELPA leader Viliame Gavoka is content with the decision reached by the Management Board member Tuesday.
16 of the 30 board members of SODELPA voted to join the People's Alliance and National Federation Party in forming a coalition for the government.
"That was SODELPA at its finest. We always tell you that everything is democratic at SODELPA and today it has happened exactly the way the people of Fiji expected."
SODELPA President, Ratu Manoa Roragaca, praised Fijians' support as they work to form a government to lead the country for the next four years.
According to Ratu Manoa, the journey is not easy as they strive to make the best decision for Fiji.
"Thank you for the love, the support the ladies and gentlemen. We have managed to come to a conclusion and that is to join the PAP and NFP team."
SODELPA will now form the next government alongside the People's Alliance and the NFP.
Viliame Gavoka, Aseri Radrodro and Ifereimi Vasu are the three from SODELPA who will join PA and NFP in forming the new government.
The People's Alliance and FijiFirst both met with the SODELPA Board Tuesday before the final decision was announced.
SOURCE FBC NEWS/PACNEWS