By Pita Ligaiula, in Da Nang, Vietnam
Civil society organisations (CSOs) attending the Western and Central Pacific Fisheries Commission (WCPFC) meeting in Vietnam believe transhipment in the high seas have increased in the last three years due to COVID-19.
This practice, which occurs out-of-sight in areas of ocean beyond the control of Pacific governments, allows vessels fishing illegally to evade monitoring and enforcement measures to offload their cargo, and resume fishing without returning to port.
Bubba Cook, WWF Pacific Western Central Pacific Tuna Programme Manager, told journalists in Da Nang the withdrawal of observers due to COVID-19 have increased rampant illegal transhipment in the high seas.
"I would suspect that it has increased because a lot of vessels due to Covid -19 were not pulling into port. I think it's a reasonable educated guess to say that it has increased in the last three years," he said.
Cook said the issue was also discussed at this weeks' WCPFC meeting underway in Da Nang, Vietnam.
"We discussed in the transhipment working group to move the provisions forward, implementing the reporting requirement for transhipment, so that's going to carry through next year. There is going to be additional deliberations over what's to be contained in some of the transhipment reporting documents.
"An important aspect is getting observers back in the vessels and to ensure they are collecting the right information so that we can better assess what role transhipment is playing in the distribution of tuna in the Western Central Pacific region," Cook told journalists.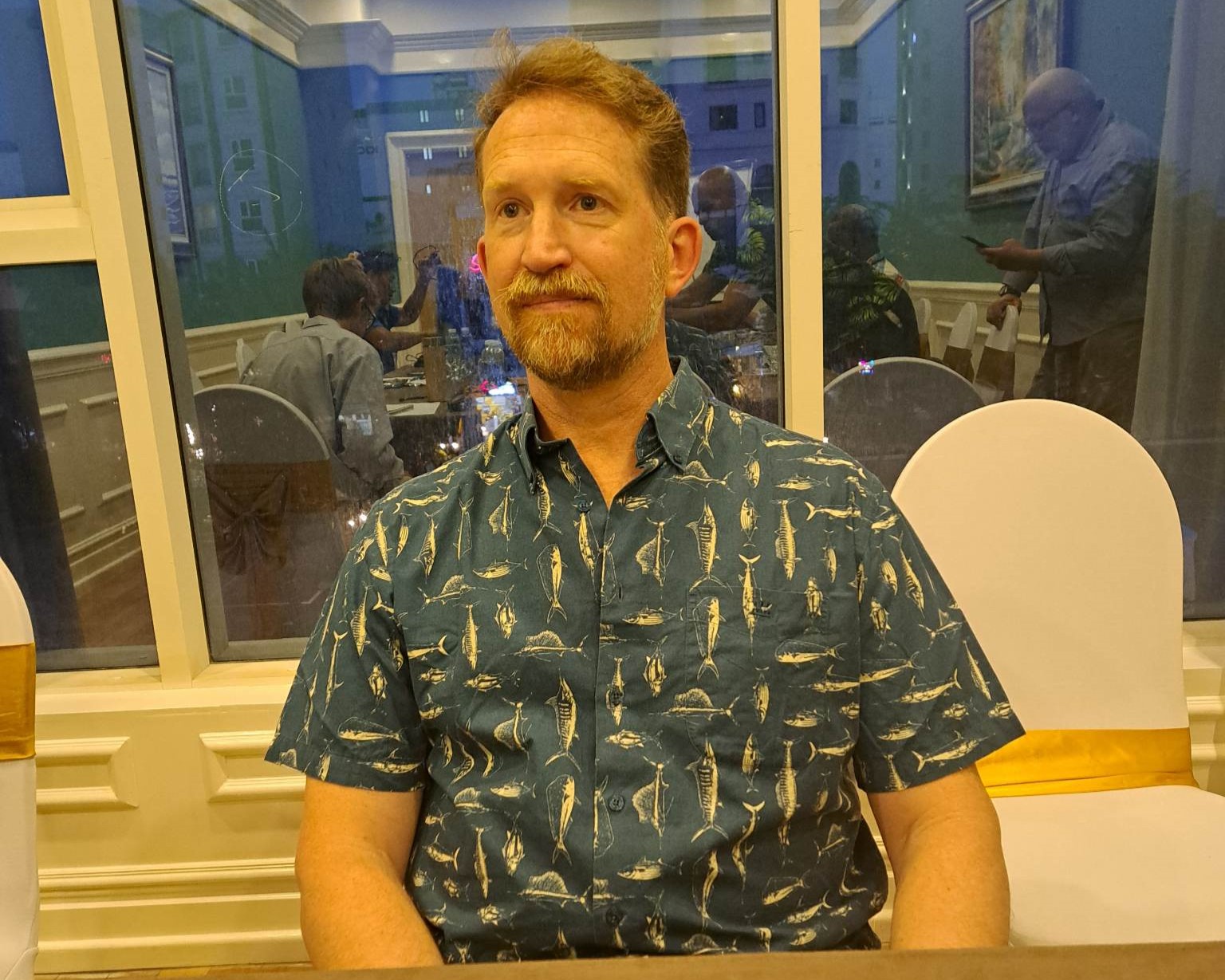 He said the Pacific has the right to benefit from the fishery that is caught in the resource-owning island states.
"The Pacific Islands have a right to benefit from the resource, these are fishery that are taken from their waters and anything that is transhipped in the high seas, the Pacific Islands are receiving minimal amount of benefit from it.
"As an organisation we'd like to see all tuna caught in the region is landed in port because they are subject to much more scrutiny and ultimately the benefit of the catch accrues more to the Pacific Islands through levies and taxes and port services, said Cook.
He said the Tuna Commission should deal with the issue as a priority.
"We facilitate a lot of IUU by not having monitored transhipment at sea. Part of that is to get observers re-deployed to the vessels that are serving in the Pacific. That is something that the FFA and PNA have proposed and something we support – to get t observers that were withdrawn during COVID re- deployed again.
"They are fully vaccinated, and I think it's an appropriate time to deploy those observers with some urgency because there is a huge loss in data as a result in withdrawing them," Cook emphasised.
He said the issue requires regional cooperation from all relevant authorities to ensure observer reports are submitted both to the national, sub-regional and the WCPFC secretariat.
It is estimated that in the WCPO alone, at least US$142 million worth of tuna and tuna-like species are moved in illegal transhipments each year.
In 2018, 66 percent of tuna landings in the world, worth US$26.2 billion, came from the Pacific.
Although transhipment had become an important component of the seafood supply chain for many tuna fisheries, it was also widely recognised as one of the main ways that illegally caught fish found its way onto the market.
That's because transhipment happened out at sea out of sight of authorities.
SOURCE: PACNEWS