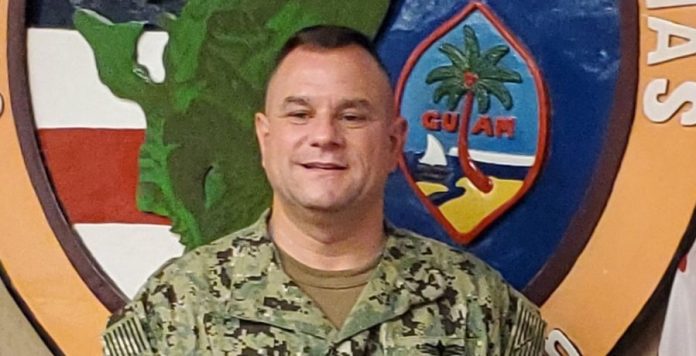 The U.S Department of Defence is beefing up forces in Guam and other island nations in the region to ensure a prompt counteraction should China launch an act of aggression, a military official said.
"The geopolitical tensions we are experiencing are no secret – China is our most consequential challenger, and they are rapidly building up their own staging areas, and extending their reach into this region," said Rear Admiral Ben Nicholson, commander of the Joint Region Marianas.
China has launched a series of missile tests near the Taiwan Strait following Speaker Nancy Pelosi's visit to Taiwan in July.
The U.S has committed to invest US$1.2 billion to US$2 billion a year in the next several years to boost the military's defense capabilities on Guam and other islands in the region, which "has the world's attention," Nicholson said.
"There is a tremendous amount of military construction underway and there's more to come," Nicholson said during a virtual presentation at the Guam Industry Forum hosted by the Society of American Military Engineers-Guam Post.
The U.S Congress has authorised US$11 billion in military spending for massive construction to accommodate the relocation of 5,000 marines from Okinawa to Guam, which is scheduled to begin in 2025. The construction of the Marine Corps Base Camp Blaz is one of the largest components of the military buildup.
Nicholson noted that Guam and the CNMI "have increasingly become a lynchpin for our military forces – and not only for those in this region."
In the next several years, the JRM chief said Guam will see the expansion of the military's defence capabilities.
The Indo-Pacific Command's proposed air defence missile is touted to provide 360-degree protection to deter any potential threats to Guam. The US$1 billion undertaking is targeted to be completed by 2026 or 2028.
"As they pertain to our operations, our wharves, our piers, our runways and landing pads must all be maintained and improved upon where necessary to ensure that when called upon, our forces can mobilize without delay," Nicholson said.
The military has also proposed to build "staging platforms" in Palau and the Federated States of Micronesia.
Construction in these freely associated nations "will not only benefit our Pacific island partners at the local level but also increase our capabilities should the need arise for our forces to deploy and operate in other locations," Nicholson said.
"This is not to say our posturing is a response to China, or to any other military's actions," he added, noting that Guam, the CNMI, the FSM and Palau "have been significant strategic posts throughout time."
"The activity now is a result of the realization that a free and open Indo-Pacific is instrumental to global stability," Nicholson said.
Guam is now homeport to five Los Angeles-class fast-attack submarines. "Our Navy also has just two submarine tender ships. USS Frank Cable and USS Emory S. Land, both of which are homeported here, are critical assets to our undersea forces," Nicholson added.
"The need for these capabilities is historical, and the groundwork has been laid to re-establish a ship and submarine maintenance facility on Guam, as a detachment to the Pearl Harbor Naval Shipyard," he added.
SOURCE: PACIFIC ISLAND TIMES/PACNEWS