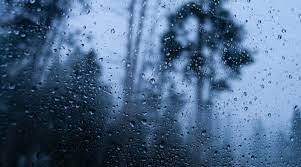 As Fiji enters the 2022/2023 tropical cyclone season, Fiji's Supervisor of Elections Mohammed Saneem says they have an alternative plan should adverse weather disrupt polling.
Fiji Met projects that two to three cyclones are likely to affect Fiji in the November 2022-April 2023 TC window, with two, at the most, expected to be severe, reaching category three or higher. The Fiji weather office also predicts more rain than usual in the window.
Saneem said they have an alternative plan, but in the meantime encourages people to prepare for the election as per the set timeline.
"Right now we just want people to prepare for the election, prepare for it to happen on the date that it has been assigned," Saneem said.
"If there is anything else that needs to be done, we shall do it and we will make the necessary adjustments. It is just 14 December, that is the date, mark the date."
In 2018, the Fiji Weather Office projected one to two tropical cyclone to affect Fiji with one forecasted to reach category three or higher during the cyclone period. No such system was experienced in Fiji when it went to the polls on 14 November that year. However, accessibility issues due to adverse weather which was experienced in Fiji on election day prompted the postponement of voting in 22 polling venues to 17 November. Those who had voted on 14 November had to re-vote for their votes to be counted, totalling 4,853.
As it stands the FEO expects to operate 855 polling venues on 14 December and 613 during pre-poll, as opposed 854 polling venues that were used on election day in 2018.
Meanwhile, Fiji's Minister for Education Premila Kumar announced changes to the year's external examination timetable across the board including that for year 13 students to make way for the country's election on 14 December 2022, adding that it will not disrupt subject/curriculum coverage.
All of the exams have been moved between one day and a week forward to free up the day, which also means students close off the 2022 academic year two days early.
Year 8 external exams have been rescheduled to Friday 9 December ending on Tuesday 13 December, year 12 on Thursday 01 December to Tuesday 13 December, and year 13 will sit theirs on Monday, 28 November ending on Thursday 8 December.
"We will send these dates to all heads of schools to ensure a smooth implementation," Kumar said.
"Under our strategic education framework, this term is designed to be a revision week where students go over various topics that they have learned during the year, this of course means that there will be no curriculum coverage issues impacting our students."
The ministry she said also made allowances for schools to hold extra classes beyond the normal school hours for coverage and revision purposes.
The previous timetable had year eight students sitting their exams on Tuesday 13 December – Thursday 15 December, year 12s from Monday 05 December – Thursday 15 December, and year 13s from Tuesday 29 November to Friday 9 December.
Changes to the exam dates mean that schools will close on 13 December, ensuring that schools are vacated in time for election day since some will be used as polling stations.
SOURCE: MAI TV/PACNEWS