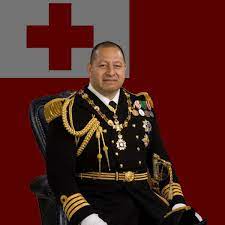 King Tupou VI is expected to deliver Tonga's Statement at the 27th session of the Conference of the Parties (COP 27) to the UNFCCC in Sharm El-Sheikh, Egypt in November.
Prime Minister Hu'akavameiliku Siaosi Sovaleni said that the King will deliver the statement, at this global high-level climate change meeting.
A delegation from Tonga will attend and discuss issues including working together with other Pacific Islands to better key issues concerning us, including ways to withstand natural disasters and climate change and efforts to decrease the use of fossil fuel.
He said Tonga is also working towards achieving its target of achieving 70 percent renewable energy by the year 2025 and is working towards achieving this target with renewable energy projects, including the recent commissioning of Tonga's Large-Scale Battery Energy Storage Systems, among others.
Meanwhile, the Government of the Arab Republic of Egypt is hosting the 27th Conference of the Parties of the UNFCCC (COP 27), with a view to building on previous successes and paving the way for future ambition to effectively tackle the global challenge of climate change.
COP 27 was originally expected to take place from 8-20 November 2021. Due to the COVID-19 pandemic, COP 26 was rescheduled from November 2020 to November 2021.
As a result, COP 27 will take place from 6-18 November this year.
SOURCE: TONGA WIRES/PACNEWS