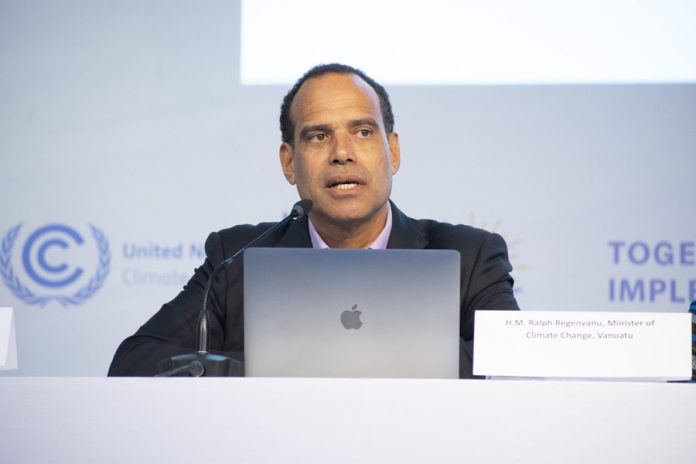 The disconnect between how the development sector addresses climate change-related issues like climate-forced displacement and relocation in island communities requires urgent attention.
A convening of community representatives across the Fiji Islands, including those in the maritime region and communities in remote rural interior of the main islands also recommended an annual audit of evacuation centres.
The audits, participants say in the report, Our Stories: A Report of the 2nd Community Representatives Convening on Climate-Forced Displacement and Relocation, must include assessments of the centers' safety, and its capacity to ensure privacy and dignity for persons with disabilities, women, children, youth, the elderly and bed-ridden members of the communities it serves.
Launching the report, Minister Ralph Regenvanu, Minister of Climate Change Meteorology, Geo-Hazard, Environment, Energy and Disaster Management underlined the importance of developing and nurturing relationships with communities.
"We will gain so much more than acquiesce if communities trust you. Respect their wisdom and knowledge and learn to work with them instead of forcing your timelines on them. Our island communities are peopled with indigenous peoples who have their unique structures and philosophies," Minister Regenvanu said.
"If we recognise these ways of knowing, your programmes within communities will be effective and sustainable. This report provides an insight into their discussions, into their recommendations for a more fruitful partnership between communities and development agencies."
The report is a product of the second convening of community representatives organised by Climate Tok, the only non-government organisation in Fiji that has provided such a space for community representatives to discuss loss and damage, and relocation issues since 2019.
"These representatives live in villages and for some of them, they have led their villagers through relocation, some are still in tent villages, awaiting support to establish themselves on another site," Climate Tok Makereta Waqavonovono coordinator said.
"Time is not on our side but if we want to make fundamental shifts towards effective interventions in climate change then we must invest in time with communities."
The report was launched with a video Climate-induced Loss, Damage and Relocation in Fiji which captures some experiences and wisdom of participants including the Government of Fiji's relocation standard operating procedures (SOP). The first convening by Climate Tok contributed to a first draft of the SOP.
For interviews and/or more information, please contact: wmakereta09@ymail.com
For images or a copy of the video, please write to: azibiah@gmail.com
SOURCE: CLIMATE TOK/PACNEWS