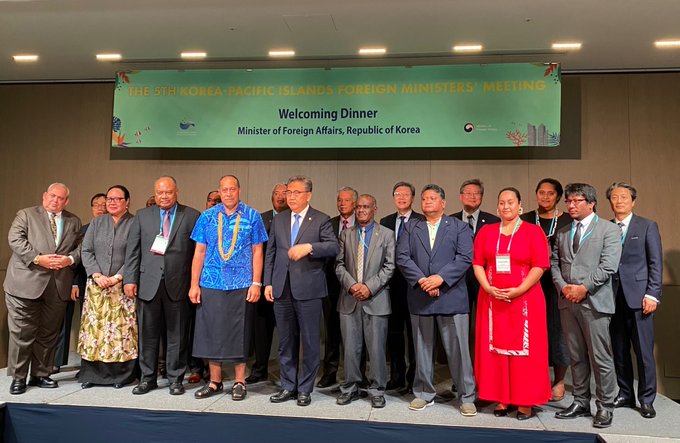 South Korean Foreign Minister Jin Park will hold the 5th Korea-Pacific Islands Foreign Ministers' Meeting in Busan on 26 October.
The meting to be attended by the foreign ministers of the fourteen Pacific Island Countries will be held under the "Vision for the Resilient Blue Pacific." In the Meeting, the participants will discuss ways to strengthen substantive cooperation in development cooperation, climate change, and maritime affairs and fisheries.
At a session on global issues, Foreign Minister Park will ask the Pacific Island Countries to support Korea's bid to host the World Expo in Busan.
The forthcoming Meeting is expected to serve as an opportunity for Korea to strengthen its role as a global pivotal state and further deepen the network for cooperation with the Pacific Island Countries.
SOURCE: SOUTH KOREA GOVT/PACNEWS