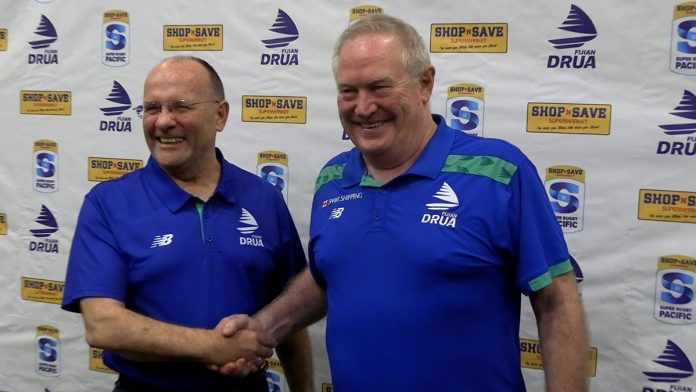 Newly appointed Swire Shipping Fijian Drua Chief Executive Officer, Mark Evans held his first official media engagement in the Suva Wednesday, giving a brief overview of his plans for the franchise as they head into their second Shop N Save Super Rugby Pacific season.
Evans who began his tenure this week expressed his eagerness to put his extensive experience in sports organisations into practice.
"I'm delighted to be here, and I must give credit to the progress Brian Thorburn has made to date, it has been incredibly impressive," Evans said.
"Being a start-up club in your first year and having to operate entirely outside your home market is extraordinarily difficult," he said.
"I don't when they will come to write the history of this team, which one day they will, and I hope they don't underestimate how difficult that first year was and how the players, coaches, and administration involved with the Drua really stepped up. So, I just want to pay tribute to all the people who got us this far."
Outgoing CEO Brian Thorburn while welcoming Evans said: "It's been an incredible ride but I'm absolutely thrilled to be passing the baton to Mark Evans as the permanent CEO of the Fijian Drua."
"Mark has an extraordinary career in sports having been both a player and a coach, so he is extremely well-experienced, with outstanding credential and we were delighted to persuade him to join our Drua vuvale for this important position." .
SOURCE: FIJI TIMES/PACNEWS