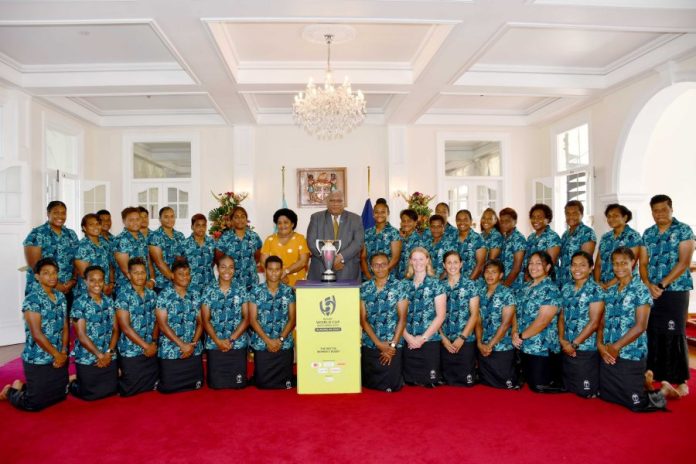 With only a fortnight to go until Rugby World Cup 2021 kicks off in Auckland, the final two warm-up matches will take place this weekend.
Fiji welcome Canada to Suva on Friday before New Zealand take on Japan the following day at Eden Park, the iconic venue for the opening matches of RWC 2021 two weeks later.
Both matches provide the teams with vital preparation time but will also have an impact on the World Rugby Women's Rankings powered by Capgemini.
The Fijiana will make their Rugby World Cup debut in New Zealand next month and they could do so as a top 20 team, if they avoid defeat to Canada on Friday.
Should the match in Suva finish as a draw or home win then the hosts will move above Germany and into 20th, the first time Fiji have been in the top 20 since the rankings were introduced in February 2016.
A victory for the Fijiana would also drop Canada below France and into fourth.
Canada cannot improve on their rating with victory against Fiji because of the 32.84 rating points between the teams ahead of kick-off.
However, the Canadians would equal their highest ever ranking of second were they to win and the Black Ferns lose to Japan by more than 15 points on Saturday.
Were Japan to secure victory by such a wide margin at Eden Park this weekend then the Sakura 15s would jump three places to 10th in the rankings. Scotland would slip out of the top 10 to 11th.
A Japanese win secured by less than 15 points, or a draw, would move them up two places to 11th, above South Africa and Spain.
Second-placed New Zealand cannot improve on their rating regardless of the result against Japan in Auckland, due to the 21.24 rating points between the sides.
SOURCE: WORLD RUGBY/PACNEWS