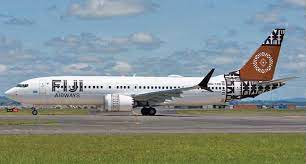 Fiji has removed covid-19 tests on arrival as entry requirement to the country, beginning Monday.
Over the past six weeks, Fiji's health system has continued to provide community-wide protection through a widespread immunisation campaign, which has led to a persistent decrease in COVID-19 cases.
Taking into account our high levels of community-wide vaccine protection, the expansion in vaccination coverage to children, the increasing uptake of booster doses, and the lessening caseload, "we are able to relax more of our public health measures".
"From 05 September, 2022, we are removing the requirement for post-arrival testing for international travellers. No test results or proof of test bookings will be required to board flights to Fiji. Although mandated post-arrival COVID-19 testing will be lifted, testing will be required for anyone who develops COVID-19 symptoms which individuals arriving in Fiji will be asked to self-report on a single immigration arrival card. Those who test positive will now be required to isolate for a minimum of five days, as opposed to the previous period of seven days.
"In the interest of offering greater protection to those most vulnerable, healthcare workers and aged care facility workers will still be required to isolate for a minimum of seven days in the event they test positive for COVID-19. Additionally, any individuals in isolation who still display COVID-19 symptoms after five days will also be required to complete the full seven days," a government statement said.
This move follows similar steps taken by Australia, the USA, the UK and European countries such as Germany. These changes are expected to strengthen Fiji's economic recovery and streamline airport processes.
"Our strategic application of COVID-safe measures, as informed by community health data, has paved the way for Fiji's economic recovery. Visitor numbers for the first seven months of 2022 stand at half compared to the same period in 2019. July 2022 showed an 82 percent recovery — recording the highest number of Australian visitors in a given month. We know vaccine protection remains critical, therefore, our entry requirement of being fully vaccinated remains until we achieve heightened border and community surveillance.
"We will continue to be guided by local and global expert advice in safely navigating this and any future infectious disease threats. The Ministry of Health and Medical Services maintains that, in addition to Fiji's extremely high vaccination rates, as more eligible Fijians receive booster doses, greater levels of community protection will lend greater confidence in relaxing public health measures," the statement said.
SOURCE: FIJI GOVT/PACNEWS