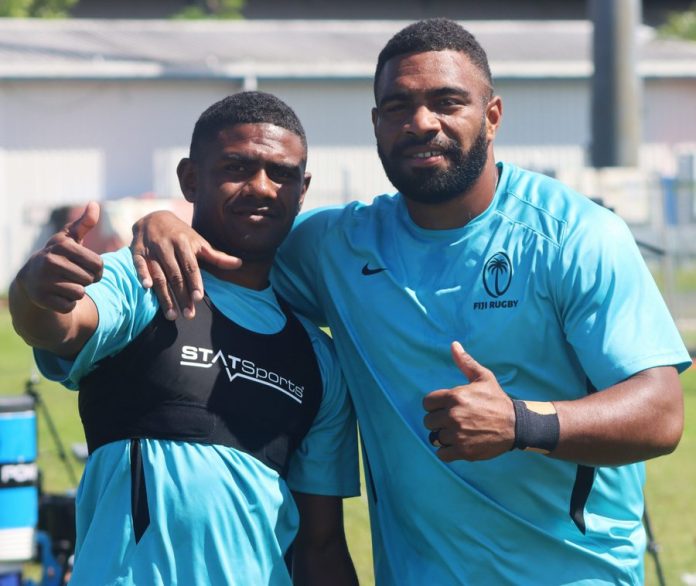 Fijian Warriors Head Coach Kele Leawere has made four changes to his starting 15 as they get ready to take on Manuma Samoa in the Fiji Rugby Invitational Series decider at HFC Bank Stadium in Suva on Saturday.
Leawere had added more experience in the forward pack with Raikabula Momoedonu starting at the flanks and combining with Joji Kunavula who retains his position.
It will be a huge break of Nadroga half-back Taituisi Lulusinu who starts at number 9 ahead of Simi Kuruvoli who has been ruled out of the second match due to injury.
Kini Vosailagi had also been given the nod to start on the wings while Tevita Mociu has been named at fullback, relegating Jack Volavola onto the bench.
Aisake Atani and Emmanuel Manu who missed out on the selection last week will come in as replacements off the bench in the front row while backs Jonathan Sovasova and Erami Baca will hope to get game time in the second half of the game.
Leawere said the side has a majority of young players who have been given the opportunity to play an international match.
"It's important for the pathway of Fiji Rugby that we have depth and a healthy player chat therefore it's important that we have confidence in these young players to come up and play at this competition which will really help in their development," said Leawere.
He said that the experienced players from the Flying Fijians and Fijian Drua have added the much-needed leadership quality to the team which has been of benefit to the team as a whole.
Leawere further added "Having experienced players in the team is a blessing for us in terms of leadership. We need leaders to guide our young players and the experienced players have done a great job in this area."
Leawere said despite the 60-10 win over Manuma Samoa there were areas that they needed to work on and improve on for the series decider.
"We kicked a lot of possession away, we had a lot of missed tackles, and this week we have been telling the players to go out there and play the ball around, build phases and retain the ball so we can score more tries" said Leawere.
Fijian Warriors take on Manuma Samoa – 3pm while the gates open at 10am. There will be two Weet-bix Ravule Cup games which begins at 11am on Saturday.
Fijian Warriors V Manuma Samoa
Livai Natave
Tevita Ikanivere
Joseva Nasaroa
Sailosi Vukalokalo
Chris Minimbi
Raikabula Momoedonu
Joji Kunavula
Ilikimi Torosi
Taitusi Lulusinu
Peni Kadralevu
Taniela Rakuro
Michael Naikotani
Apisalome Vota
Kini Vosailagi
Tevita Mociu
Reserves
Jone Naqiri
Aisake Atani
Emmanuel Manu
Lorima Nadakoro
Motukai Murray
Jonathan Sovasova
Erami Baca
SOURCE: FRU/PACNEWS