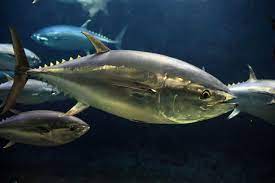 Kiribati's Minister for Fisheries and Marine Resources Development Ribanataake Tiwau said the Pacific should start controlling its supply of tuna and dictating its own price.
The Pacific remains the world's biggest source of tuna with half of the world's supply from the region.
He said Pacific Ocean sits within the equatorial belt of the Western and Central Pacific also referred as a tuna corridor where Skipjack, Yellowfin, Bigeye and Albacore tuna catch has been valued at US$6 billion in catch value.
Tiwau said end value of the global value of tuna is estimated to be around US$40 billion and the Pacific island nations get to see very little of this money.
Tiwau has been appointed the chair of the Forum Fisheries Agency's Fisheries Committee (FFC) at the 19th meeting of the Committee in Tarawa last week.
SOURCE: RADIO KIRIBATI/PACNEWS