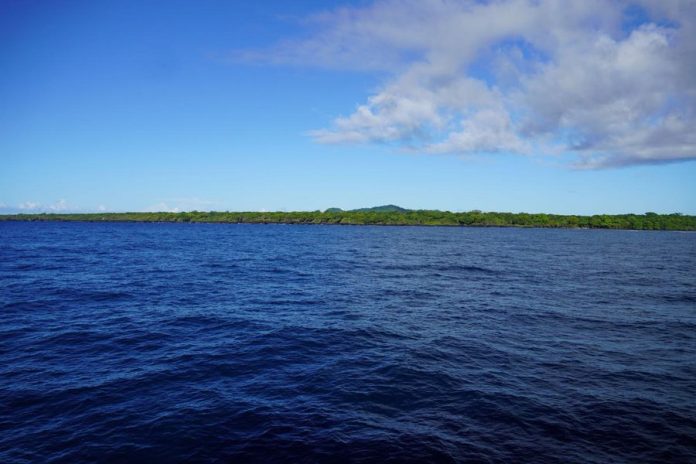 Pacific Islands Forum Secretary General and Pacific Ocean Commissioner Henry Puna has called on UN member states to conclude a legal binding agreement on marine biodiversity beyond national jurisdiction(BBNJ)
UN member states ended two weeks of negotiations Friday without a treaty to protect biodiversity in the high seas, an agreement that would have addressed growing environmental and economic challenges.
"I urge all nations of the UN family to come to the next session, in good faith and every intention of concluding this conference.
"This planet has one shared ocean and the links between life below water and all life on this planet has already been demonstrated by the IPCC reports. Marine biodiversity and all life below water is connected to life all life above, and the continuum of a healthy, thriving Ocean for a healthy, thriving planet. We must all do our share to ensure that IGC5 concludes successfully when it resumes.
"I look forward to an end to the negotiations, and an Outcome we can all celebrate," said SG Puna in a statement.
Puna said negotiators have yet to reach a legally binding text to address the multitude of issues facing international waters — a zone that encompasses almost half the planet.
"The world has yet to deliver an agreed Outcome to the 5th Intergovernmental Conference to draft a Maritime Biodiversity Treaty. This is particularly disappointing news given the urgency and hard work by all, for an end to these long-running negotiations.
"As with all global island states of the world, our Blue Pacific has long lobbied for an international legally binding instrument under the United Nations Convention on the Law of the Sea, on the conservation and sustainable use of marine biological diversity of areas beyond national jurisdiction.
"There is little doubt that our region and our world, needs this new treaty. This package will contribute to the health, productivity, and resilience of our Ocean, rooted in inter and intra generational equity," Puna stressed.
It will now be up to the UN General Assembly to resume the fifth session at a date still to be determined.
Puna also commended Pacific negotiators as many had hoped the session would yield a final text on BBNJ.
"I want to commend and support those negotiators who came, as our Pacific nations did, with good faith and willingness to negotiate and conclude the BBNJ instrument. The Pacific has worked hard to participate in these negotiations. The tyranny of distance and capacity has put disproportional pressure and cost on our Pacific small island, large ocean states. They have showed up to demonstrate their commitments and interests.
"I also commend the work of President Rena Lee who has had the full support and trust of the Pacific delegations. Under her leadership, we must hold firm to the substantial progress across several areas in the instrument, including on issues of deep importance for the Pacific SIDS.
"As Samoa has stated in its closing statement to the plenary on 26 August, 'Going forward, we must preserve the necessary choices we have made, maintain the gains we have achieved, and finish what we have started," said SG Puna.
SOURCE: PACNEWS