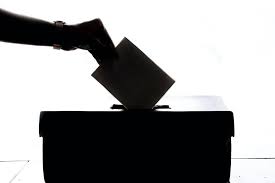 An opposition party in the Cook Islands has announced it will file petitions challenging two results in the recent election.
Chief Electoral Officer Taggy Tangimetua said results are being disputed in the constituencies of Titikaveka and Ngatangiia by the United Party.
The result in Ngatangiia was tied after the initial count but given to the ruling Cook Islands Party after final counting.
And in Titikaveka, the United Party was ahead after the first count, but lost it in the final votes.
The Cook Islands Party secured 12 of the 24 seats in parliament which – with the support of two independents – gave it the numbers to form a majority.
United Party leader Teariki Heather said the outcomes strengthen the ability of opposition parties to hold the Government accountable.
"Well it's huge, for the outcome might be sort of minimal for us, but certainly one for the winning candidate anyway. So it's around about 14 or 17 that we feel we should be in our count and vote for the Ngatangiia and the Titikaveka constituency.
"The process is simple through the court will either approve for the challenge for the petitions that we launch or otherwise it's back to square one again.
"So that's the reason why we have the opportunity for us to launch the petitions now otherwise it's something that we will be mumbling grumbling not actually facing what the real truth or the outcome through our petition."
The United Party is also raising concerns about the referendum to legalise cannabis.
In the referendum, which was held at the same time as the general election, 62 percent of voters said yes to reform.
However, Teariki Heather said many voters had been misled in voting for the legalising of cannabis because ballot papers had not been translated.
"It's confused and interpreted in our language for the elderly people to understand. The question should've been made simple to understand – 'do you agree with cannabis in this country, yes or no"
The United Party opposes the legalisation of cannabis, and Heather said the referendum result would have been different if the papers had been translated into Te au reo o te Kūku 'Airani.
"It confused everybody… the questionnaire didn't really come out in public for the people to understand," Heather said.
"For anybody that does not understand English it will confuse them because it should be either yes or no… but on the election day in the referendum it states ' do you agree to review the cannabis law in this country'…that is why the outcome is confused…it should have been made simple."
The United Party opposes the legalisation of cannabis and Teariki Heather insists the referendum results would have been different if the papers had been translated.
SOURCE: RNZ PACIFIC/PACNEWS