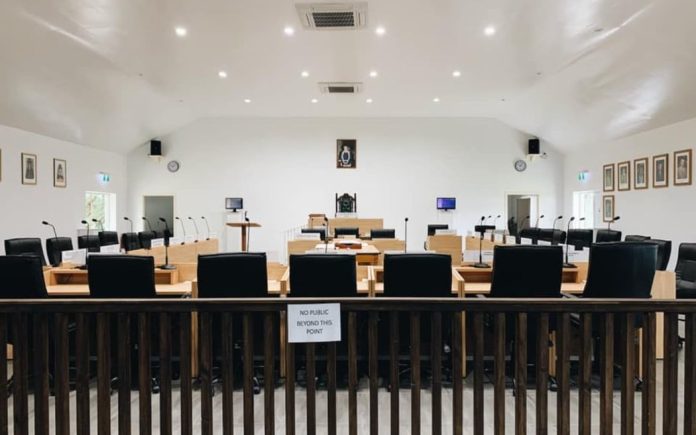 The governing Cook Islands Party is all but confirmed to retain power after receiving support from the re-elected Independent Members of Parliament (MPs) from Atiu.
Caretaker Prime Minister Mark Brown said he recognises government forming will come down to building coalitions.
"We have our arrangements with our two independents who have been part of the government for this term. We will be looking to continue with that arrangement into the next government."
Preliminary results show the ruling party is projected to win 10 seats, but the new United Party appears to have secured four.
The Democrats are projected to take six seats – at the 2018 election it won 11.
Three independents are set to be elected in the Pa Enua (Outer Islands).
Thirteen seats are required for a majority.
Chief electoral officer Taggy Tangimetua said the final count – with special and postal votes – should disclose a result in the tied Ngatangiia seat this week.
Both the Cook Islands Party and United Party are tied for first place there with 171 votes each.
The final count could also affect the result for Titikaveka which has the United Party candidate just six votes ahead of the Cook Islands Party.
Tangimetua said the Electoral Office didn't know how many special votes were left for either constituency.
She said the results for the cannabis referendum, which was held at the same time, would also be known with the final count.
The leader of United Teariki Heather says his party is committed to having MPs wages slashed by 45 percent.
The 45 percent cut is based on what was awarded to MPs in 2019 as catch-up for many years without a salary increase, but Heather calls it inappropriate when many in the country are struggling.
"Recovery means that we have to make sacrifices with the new party and this is one of them – sacrificing the 45 percent increase, which I think then was unfair and for this reason we made it part of our policy in our manifesto."
Heather said his party would not consider working with the Cook Islands Party.
SOURCE: COOK ISLANDS NEWS/RNZ PACIFIC/PACNEWS