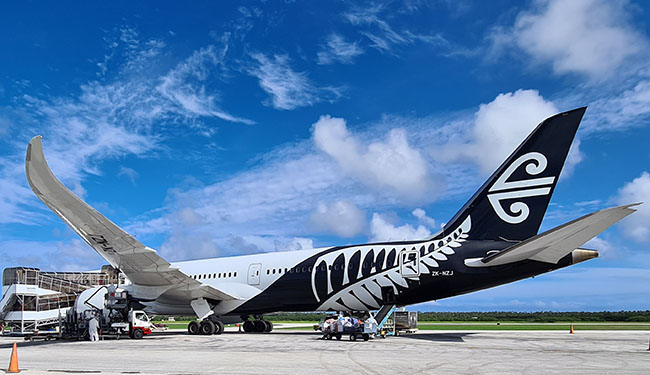 Tonga's last repatriation flight arrived Thursday with over 300 passengers, before Tonga's international border opens on 01 August with zero MIQ.
MEIDECC CEO Paula Ma'u said the passengers were from New Zealand, Australia and Fiji.
This is last repatriation flight before opening of the border on 1 August with zero MIQ, he said.
The passengers will be in quarantined at usual in Makeke, Kupesi, and Tanoa Hotels and also some in home quarantine.
"Finally, we see the last repatriation flights, almost after two years since we started with this programme on 13 July, 2020."
In government's Open Border Policy Framework already annnounced, the number of incoming flights to Tonga will be limited to two weekly from New Zealand and Fiji and one from Australia from 01-28 August.
This is expected to increase to three weekly flights from New Zealand starting 29 August until 31 October, where there will be six flights per week from New Zealand.
Further review of the number of flights and cruiseliners (watercrafts) for September and October 2022 will be at the discretion of the National Emergency Management Committee (NEMC).
Bookings have also been handed back to airlines.
However, there are health conditions required before entering Tonga, including COVID testing and vaccination proof.
Meanwhile, the Tonga government's decision to re-open its international border lies in the fact that the number of COVID cases, has decreased considerably to less than 10 COVID cases daily in the past few weeks.
On 26 July the total of active cases was at 118 reported by the Ministry of Health in its latest figures.
SOURCE: TONGA WIRES/PACNEWS