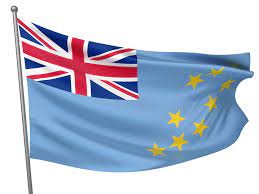 The Commonwealth Games hold a special place for Tuvalu athletes, whose sportspeople rarely get the chance to compete on a global stage.
Tuvalu's National Olympic Commitee secretary general, Elu Tataua, who is accompanying the country's six athletes to England, said it's a privilege to take part.
"It means alot to all us, coming from a very small country to compete in the bigger stage like the Commonwealth Games.
"It's a dream for our athletes to compete at a higher level. They have trained all this time, so I think it means alot to us."
Tataua believes one Tuvalu team in particular could stand out in the English Midlands.
"We have the beach volleyball boys who got bronze during the Pacific Mini Games who have trained really hard. They had training camps in Australia and had a few competitions in Bangkok recently.
"We're not just going there for the participation, we aim to go there and compete, and show them that we have very talented athletes that can compete at a bigger stage.
"The main message we give our athletes in their preparation, is to give their best and their all, because even if they don't win, but showing that they give their full potential that's the best thing to know in sport. We always encourage them."
Tuvalu team
Karalo Maibuca – athletics, men's 100 metres
Temalini Manatoa – athletics women's 100 metres
Saaga Malosa – men's beach volleyball
Ampex Isaac – men's beach volleyball
Fiu Tui – boxing men's middleweight
Leatialii Afoa – boxing men's light-heavyweight
SOURCE: RNZ PACIFIC/PACNEWS