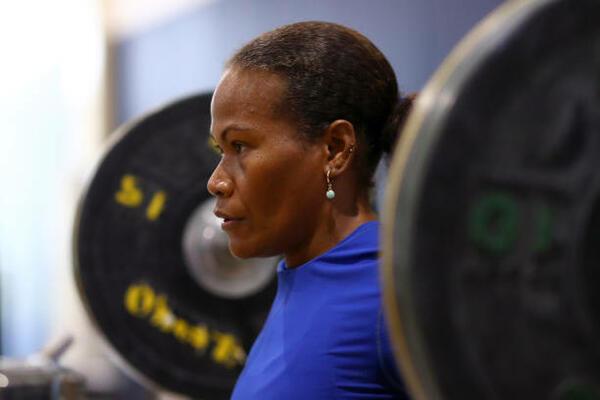 Jenly Tegu Wini continues her impressive form, bagging 3 Gold Medals at the Northern Marianas 2022 Pacific Mini-Games.
Jenly bagged the medals from the 55kg snatch, 55kg clean and jerk and the 55kg overall.
Solomon Islands currently sits at 5th place, hauling in 17 medals, all of it coming from weightlifting.
In terms of medal prospects at the upcoming Pacific Games next year it seems obvious that weightlifting will dominate the medal tally – the showing at this Mini-Games speaks volumes of the potential the sports holds for the country and its ambitious goal of 40 Gold Medals.
The results also show the fruits of the recently launched Solomon Islands Sports institute (SINIS), the facilities today at SINIS are a far cry to what weightlifters had to put up with for many years – a rundown building outside of the Lawson Tama stadium.
Jenly has had an illustrious career in weightlifting, she won the 2013 Oceania Championships in her weight category, the first female weightlifter from the Solomon Islands to do so.
She also competed at the 2014 Commonwealth Games, finishing 8th in the women's 58 kg. She was also the Solomon Islands flagbearer at this event.
She competed at the 2016 Summer Olympics in Rio de Janeiro in the women's 58 kg. She finished in 15th place. She was the flagbearer for the Solomon Islands during the opening ceremony.
In 2018 she became the first Solomon Islands athlete to win a Commonwealth Games medal, finishing third in the women's 58kg weightlifting event on the Gold Coast.
SOURCE: SOLOMON TIMES ONLINE/PACNEWS