By Pita Ligaiula in Lisbon, Portugal
Four Pacific countries have ratified Port State Measures Agreement (PSMA).
This was revealed by Pacific Oceans Commissioner and Forum Secretary-General, Henry Puna at the UN Oceans conference (UNOC) in Lisbon.
"The region is committed to meet international requirements in dealing with the use and entry of ports through the UN FAO Port State Measures Agreement (PSMA).
Currently, Fiji, Palau, Tonga, and Vanuatu have ratified the PSMA while some are undertaking national processes toward ratification," said Puna.
He said the Western and Central Pacific Fisheries Commission (WCPFC) is taking the lead in managing the high seas.
"Driven by its Members, the WCPFC has a suite of conservation and management measures (CMM) designed to conserve and sustainably manage highly migratory fish stocks such as tuna and tuna-like species. These include CMM 2017-02 that establishes the minimum standards for Port State Measures.
The Forum Fisheries Agency (FFA) and its membership are also in the forefront of developing, strengthening and implementing strategies, systems and management framework to ensure sustainability of the offshore fisheries resources in the region.
"These include putting in place regional monitoring, control and surveillance strategy (RMCSS), including the Regional PSM Framework that identify the PSM "as a key control and enforcement mechanism for fishing vessels and their activities" and explains that PSM are "one of the useful MCS tool in overall MCS toolbox available to members in the fight against IUU fishing.
While not all Pacific Island Countries have ratified the PSMA, all of them have implemented compatible port state measures domestically," said Puna.
"These include the demarcation of designated ports, inter-agency cooperation, 72-hour port call notices, pre-boarding inspections, boarding and inspections, unloading authorisation, amongst others," said SG Puna.
Puna said many of the fisheries administrations in the Pacific are small and the responsibility of managing large area of ocean whether it be inshore or offshore, is a huge undertaking.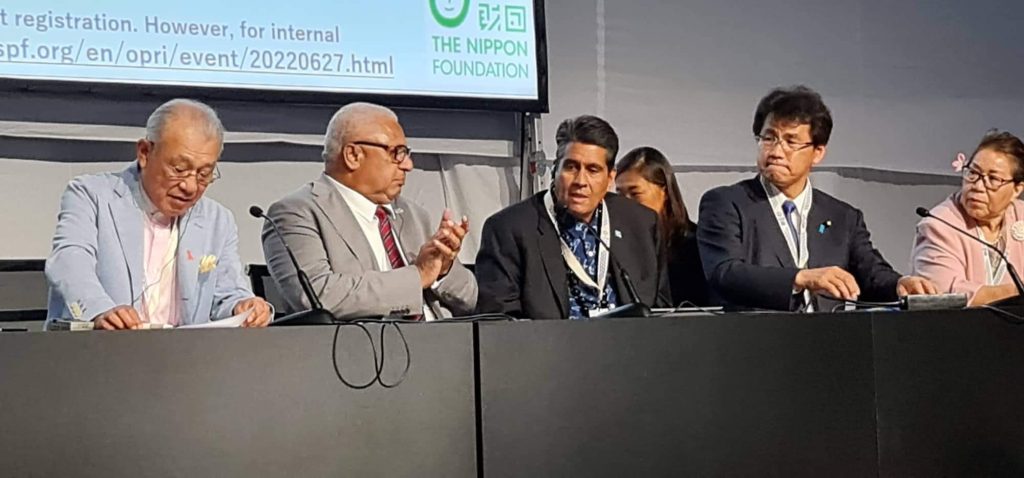 "To effectively manage the fisheries resources, co-management support from communities is required. Support towards this approach was reflected in the endorsement of the Pacific Framework for Action on Scaling-up Community-based Fisheries Management by our Pacific Fisheries Ministers in 2021.
In endorsing this, Ministers emphasised the importance of coastal fisheries resources to their people and communities, essential during the pandemic, and key to a sustainable recovery from the pandemic," he said.
In 2016, Forum Leaders recognised the importance of coastal fisheries and tasked the Pacific Community (SPC) to coordinate with national fisheries agencies, Council of Regional Organisations of the Pacific agencies and regional and national community groups, to strengthen support and resourcing for coastal fisheries management.
"This strengthened the participation by key stakeholders including non-state actors in the decision-making processes.
It is therefore of great importance to our region that we continue to work together to sustainably manage our fisheries resources," he said.
SOURCE: PACNEWS