By Pita Ligaiula in Lisbon
The Pacific nation of Tuvalu is well represented at the UN oceans Conference(UNOC) in Lisbon this week despite diplomatic spat with China.
Tuvalu's foreign minister Simon Kofe withdrew from the UNOC in protest after accusing Beijing of coercion against his delegation.
Tuvalu maintain diplomatic relationships with Taiwan.
Kofe said China sought to remove Taiwanese delegates from Tuvalu's credentials list, issuing an ultimatum that if they were to attend, China would challenge the full contingent's participation.
"Tuvalu is a sovereign country, and it has the right to compose delegations for international conferences according to what best suits the nation," he said in a statement.
"Although Tuvalu does not maintain diplomatic relations with China, we respect all nations, and we expect that all nations will respect us.
"Although we are small, we should not be treated as a lesser nation," said Kofe.
Despite the non-participation of the Minister, Tuvalu is well represented at the meeting.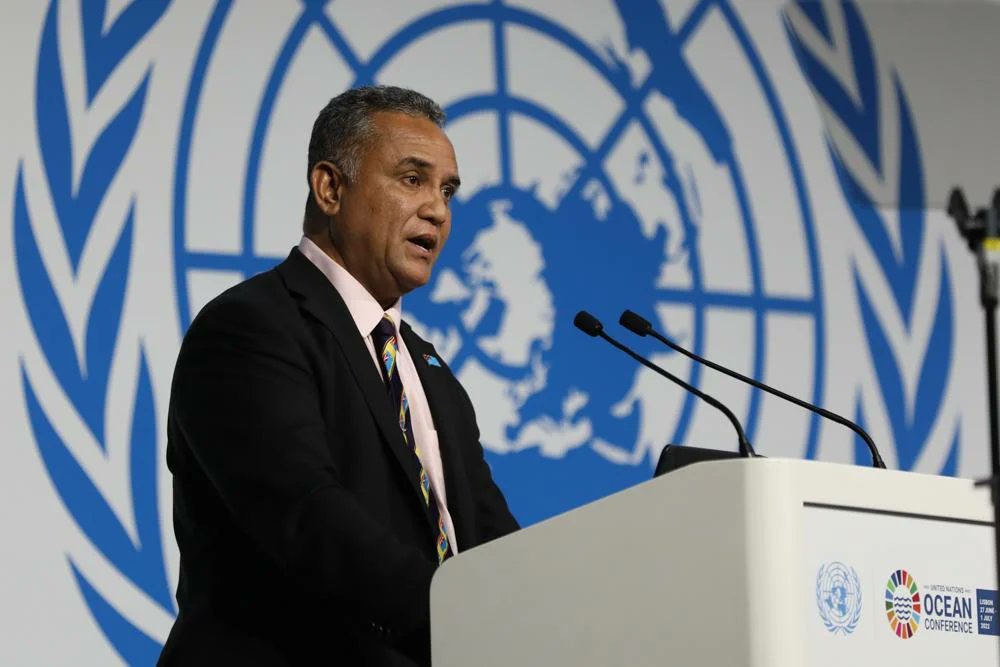 Tuvalu's delegation is headed by secretary to government Dr Tapugao Falefou and Permanent representative to the United Nation, Ambassador Samuelu Laloniu.
At the UNOC side event on Deep-sea mining this week, Ambassador Laloniu said Tuvalu rescinded its deep-sea mining sponsorship application in March as expression of their 'common stewardship responsibility'
"Our common stewardship responsibility is to ensure stringent environmental protection in light of the potential harm that deep-sea mining could entail on ecosystems, biodiversity, fisheries and worse still, the potential harm on the climatic function that the deep ocean plays, which will be a liability borne by the sponsoring state.
"For us Tuvaluans we have a deep understanding of what it means to be at the forefront of the climate emergency, one not of our making. As such our multilateral engagements and positions including on international legal norms are informed and shaped by our shared values and responsibilities as a people, which prioritise the health and well-being of our people, environment and safeguard[ing] our culture in perpetuity in the face of an existential crisis."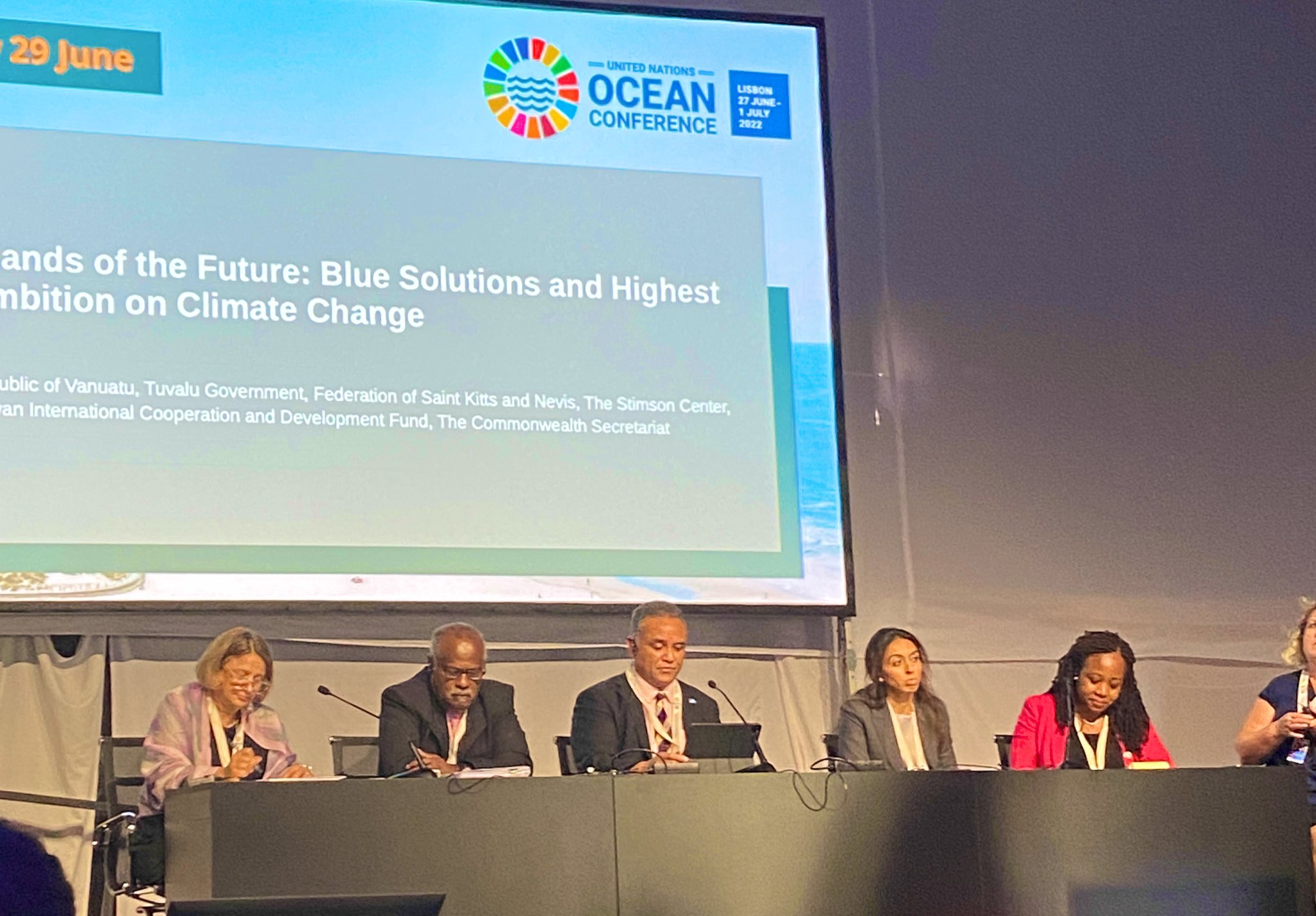 Secretary to Government, Dr Tapugao Falefou at the plenary this week said the climate crisis has already threatened the baselines of Tuvalu's Exclusive Economic Zone and causing movement of fish stocks.
"We have a wide range of local, national and regional arrangements to protect the fisheries resources of our waters.
"But we can see no purpose in closing an arbitrary percentage of deep ocean EEZ to commercial fishing when the resource is sustainable and both the fish stocks and the fleets that catch them are highly migratory. The effort is simply displaced to other areas, typically the high seas, which are not as well managed or controlled." Dr Tapugao told the plenary.
He said countries must work together to save our Ocean for future generations.
SOURCE: PACNEWS