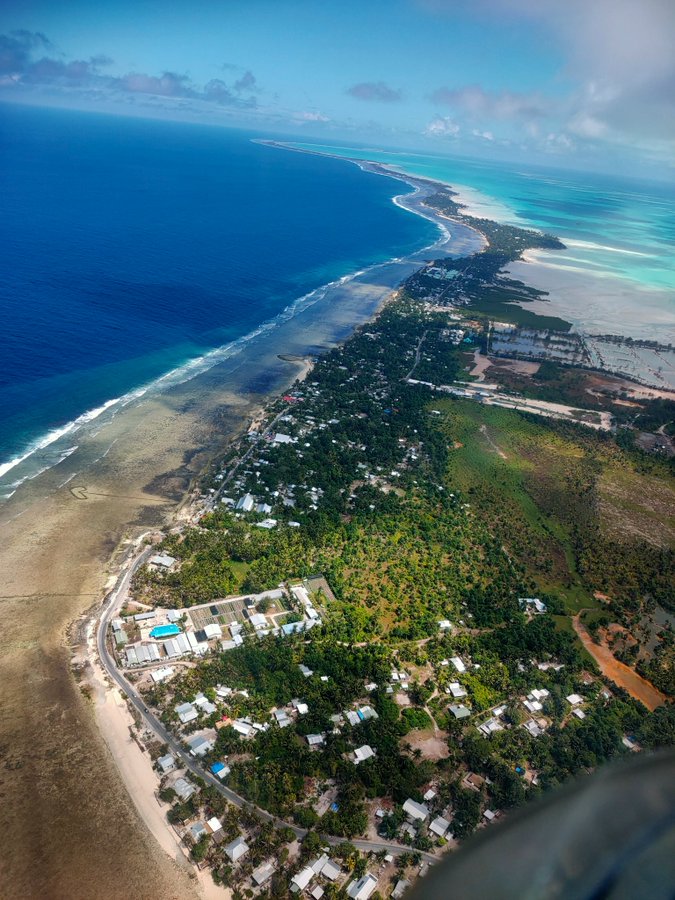 All international travel to and from Kiribati will return to normal on 01 August this year.
Incoming passengers are required to have a valid Covid-19 test 24hrs before departure and the number of days spent in quarantine centres in the country has been reduced to three days.
Those tested positive will spend a week in quarantine until the test returns a negative result.
The Government of Kiribati has reduced the Covid-19 Alert Level from 3B to 3C and relaxed current Standard Operation Procedure guidelines for another two weeks beginning Friday 17 June.
A statement from the Office of the President said curfew hours have been ceased for all islands and kava bars and night clubs are now back to normal opening hours.
Inter-island travels will continue but with strict Ministry of Health and Medical Services protocols with the public encouraged to comply with health safety measures.
Meanwhile, the first three-member medical team from China have stared work at the Tungaru Central Hospital in the capital, Tarawa last week, since the resumption of diplomatic relations between Kiribati and China.
A statement from the Chinese Embassy in Bairiki said the three doctors include an anaesthesiologist, Dr Zhang Yong, Emergency Consultant, Dr Sun Bin and Internal Medicine consultant, Dr Ma Qiuhua.
The Embassy said the doctors are highly qualified and have rich experience in their respective medical fields.
With their expertise and knowledge, they will devote themselves to providing high standard medical service to the people of Kiribati.
The team arrived in Tarawa with Chinese State Councilor and Foreign Minister Wang Yi three weeks ago.
SOURCE: RADIO KIRIBATI/PACNEWS