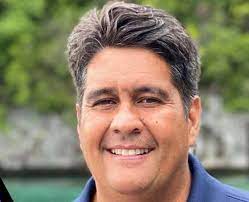 The President of the Pacific island nation of Palau has recalled World War Two in a warning other regional leaders that wide-ranging trade and security pacts with China could have harmful consequences.
China's Foreign Minister Wang Yi is on an eight-country Pacific tour involving discussions with Pacific leaders about signing up to a regional agreement on economy, security and policing.
It comes after Australia's new Foreign Minister Penny Wong travelled to Fiji and pledged Australia's support in the region, just days into her tenure.
Palau's President Surangel Whipps Jr says he hopes the region has learnt from its past trauma.
"We want to have peace and security in the region and we don't want to go through what we went through in World War Two," Whipps told Pacific Beat.
"So when we see these kinds of activities it does raise a concern for us and we're concerned that we will go back to where we were," said President Whipps.
SOURCE: ABC/PACNEWS