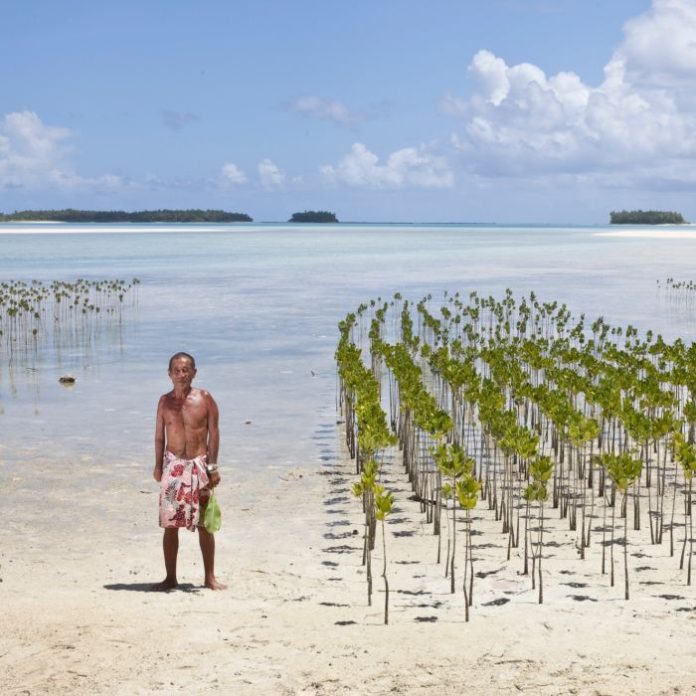 A new study says climate change could put Pacific Islanders at risk of losing their nationality and citizenship if countries in the region do not strengthen their laws.
The study looked at 23 Pacific countries and found that some existing laws do not protect citizens when they relocate or migrate overseas.
Professor Michelle Foster, Director of the Peter McMullin Centre on Statelessness at the University of Melbourne, said it was one of the first times statelessness and climate change had been studied together in the Pacific.
"We also found that some people may be at risk of statelessness and nationality loss, even now, even before they leave their country," she said.
Professor Foster said people would lose connectedness to their country if they left and they would also have no legal connection.
She said it was up to Pacific countries to strengthen their laws and protect their people.
Professor Foster said Tuvalu was a good example of positive work taking place in the region.
"Tuvalu, for example, has set out a plan to digitize all government services and archive Tuvalu's history and culture to create a digital nation that will retain that sovereignty.
"If states start to think about this … they must think about all the implications of movement, and that citizenship needs to be very much at the forefront," said Professor Foster.
SOURCE: ABC/PACNEWS