Around 3.5 million people in the Western Pacific die each year as a result of environmental causes, according to World Health Organisation (WHO) data released on Thursday.
In a virtual press conference, Takeshi Kasai, WHO regional director for the Western Pacific, said extreme weather events such as droughts, heat waves, typhoons, floods, and wildfires affect people's health in various parts of the region.
According to the WHO data, every 14 seconds, a person dies from air pollution in the Western Pacific.
The WHO also warned that rising sea levels and increasing tropical storms reduce access to freshwater, degrade beaches and reefs, and threaten the lives and livelihoods of the people in the Pacific islands.
Increases in vector-borne diseases like dengue and malaria, food and safe drinking water insecurity, land degradation, and extreme weather events will further strain these health systems and disproportionately impact the most vulnerable.
"Today, pollution and plastics are found at the bottom of our deepest oceans and the highest mountains and have made their way into our food chain," the WHO said on Monday in a press release titled "Health and the environment."
"It is very clear, the time to act is now," Kasai said, warning that "if we don't take action today, we are risking our health in the future."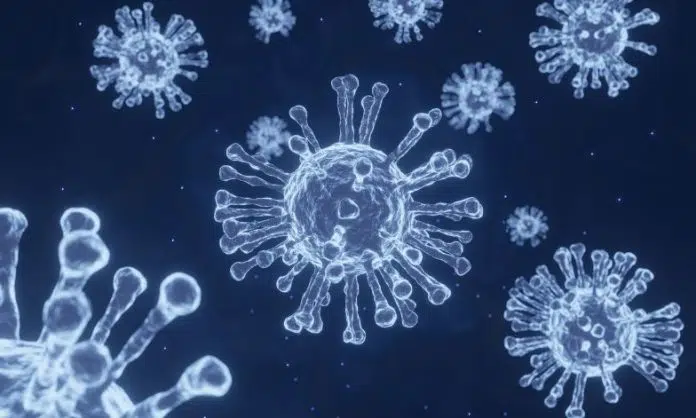 Meanwhile, the World Health Organisation (WHO) has warned that the BA.2 sub lineage of the Omicron variant is of concern and should be one to monitor during the COVID-19 pandemic.
Last week Samoa's Ministry of Health (MOH) confirmed that the BA.1 sub lineage of the Omicron variant is present in the local community following tests sent to New Zealand for genomic sequencing.
The MOH said that while the BA.1 sub lineage was common in many countries since the beginning of this year, the most recent BA.2 sub lineage of the Omicron variant appears to have displaced the BA.1 in many countries including New Zealand and Australia.
The Omicron (B.1.1.529) variant has two main sub-lineages which is BA.1 and BA.2.
According to a statement issued by WHO in February this year, as part of its on-going work to track variants, the W.H.O. Technical Advisory Group on SARS-CoV-2 Virus Evolution (TAG-VE) met to discuss the latest evidence on the Omicron variant of concern, including its sublineages BA.1 and BA.2.
"Based on available data of transmission, severity, reinfection, diagnostics, therapeutics and impacts of vaccines, the group reinforced that the BA.2 sublineage should continue to be considered a variant of concern and that it should remain classified as Omicron," reads the WHO statement.
The WHO also highlighted that the Technical Advisory Group emphasised that BA.2 should continue to be monitored as a distinct sublineage of Omicron by public health authorities. The Omicron variant of concern is currently the dominant variant circulating globally.
"Omicron is made up of several sublineages, each of them being monitored by WHO and partners.
"Of them, the most common ones are BA.1, BA.1.1 (or Nextstrain clade 21K) and BA.2 (or Nextstrain clade 21L).
"At a global level, the proportion of reported sequences designated BA.2 has been increasing relative to BA.1 in recent weeks, however the global circulation of all variants is reportedly declining.
"BA.2 differs from BA.1 in its genetic sequence, including some amino acid differences in the spike protein and other proteins."
Additionally the WHO also revealed that studies have shown that BA.2 has a growth advantage over BA.1.
"Studies are ongoing to understand the reasons for this growth advantage, but initial data suggest that BA.2 appears inherently more transmissible than BA.1, which currently remains the most common Omicron sublineage reported.
"This difference in transmissibility appears to be much smaller than, for example, the difference between BA.1 and Delta."
Although BA.2 sequences are increasing in proportion relative to other Omicron sublineages (BA.1 and BA.1.1), there is still a reported decline in overall cases globally.
The TAG-VE also looked at preliminary laboratory data from Japan generated using animal models without any immunity to SARS-CoV-2 which highlighted that BA.2 may cause more severe disease in hamsters compared to BA.1.
They also considered real-world data on clinical severity from South Africa, the United Kingdom, and Denmark, where immunity from vaccination or natural infection is high: in this data, there was no reported difference in severity between BA.2 and BA.1.
The WHO said it will continue to closely monitor the BA.2 lineage as part of Omicron and requests countries to continue to be vigilant, to monitor and report sequences, as well as to conduct independent and comparative analyses of the different Omicron sublineages.
The TAG-VE meets regularly and continues to discuss available data on transmissibility and severity of variants, and their impact on diagnostics, therapeutics, and vaccines.
SOURCE: XINHUA/SAMOA OBSERVER/PACNEWS