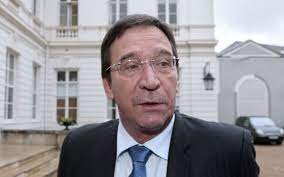 The former president of New Caledonia Philippe Gomes has been fined US$17,000 for exerting undue influence in a ruling released by the criminal court in Noumea.
The case relates to Gomes being the board chair of an energy company while serving in both the French National Assembly and New Caledonia's Congress.
The combination of these roles was deemed unlawful by France's constitutional court in 2018, which prompted Gomes to relinquish his position at New Caledonia Energy.
The defence argued that the company never received any loans or subsidies while Gomes was in charge.
New Caledonia Energy was formed in 2016 to build a US$700 million electricity plant with New Caledonian and French money to feed Noumea's industrial area.
Gomes said at the time that he prided himself for having stood up for the public good to secure the project.
His involvement was, however, challenged by an anti-corruption group.
When he was charged three years ago, he dismissed the matter as a ridiculous affair that would end up in the dungeons of New Caledonia's judicial history.
The prosecution had sought a six-month suspended prison sentence on top of a fine.
Ten years ago, the appeal court quashed a suspended jail sentence given to Gomes in a corruption-related case, in which he had been accused of arranging a public contract to the benefit of his private business.
SOURCE: RNZ PACIFIC/PACNEWS