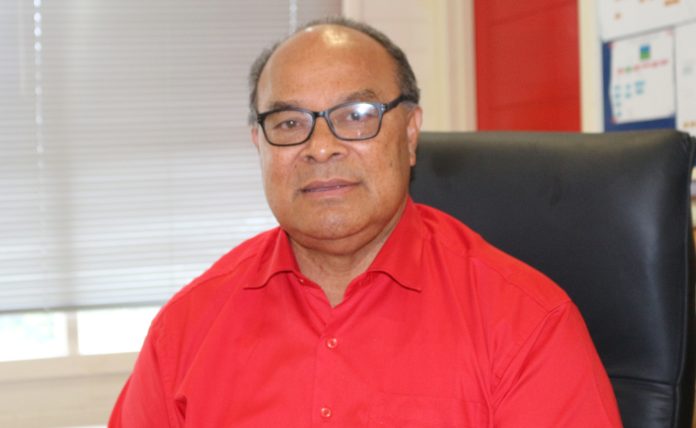 Two Tongan MPs, one former prime minister and the other a serving cabinet minister, have lost their seats in Parliament.
Former PM, Pohiva Tu'i'onetoa, and the minister for Internal Affairs, Sangster Saulala, have been convicted of bribing voters during the election campaign period in November last year
Tu'i'onetoa lost his election petition on Friday and Saulala's election to the Tongatapu No.7 people's representative was declared void by the Chief Justice Monday.
Radio New Zealand Pacific correspondent in Tonga, Kalafi Moala said the former prime minister's bribing was particularly blatant.
He denied he'd given $50,000 Tonga pa'anga (US$21,679) to a craft group but the court had video evidence showing the bribery.
"Not only that but there were also gifts that were given. Monetary gifts, gifts with food items given to people in the election to influence them in voting for them. That applied, the same thing, the giving of gifts, applied to Sangster Saulala as well," Moala said.
In total seven MPs are facing acccusations of bribery over the election, with four more cases to be decided this week.
One MPs has so far been exonerated by the Supreme Court.
Meanwhile, by elections should be held whenever there is a vacancy in Parliament, said the Electoral Commissioner Pita Vuki.
Two People's Representatives seats, for Tongatapu 10 and Tongatapu 7 constituencies, are vacant after the Supreme Court voided the election of the current members.
Dr Pohiva Tu'i'onetoa (TBU 10) and Sangster Saulala (TBU7) the Minister of Internal Affairs, were found to have committed bribery in the lead-up to the 2021 November General Election, after two separate election petitions were successful in the court.
The judgment for Tu'i'onetoa was released last Friday and the judgement for Saulala Monday.
What happens next, Vuki said there should by-elections whenever there is a vacancy in Parliament.
"We are not sure if they [will] appeal but once confirmed, a date for by-elections will be set in consultation with the Speaker of the Legislative Assembly."
According to the Electoral Act, "where it is reported by the Supreme Court on the trial of an election petition that corrupt or illegal practices committed in relation to the election…. if he has been elected, shall be void and if he has already taken his seat in the Legislative Assembly, he shall be unseated by the Assembly."
At the conclusion of the trial of an election petition the Court shall also certify in writing the determination of the case to the Speaker.
Under disqualification, the Act states that a person who is unseated or whose election is declared void, that person shall not be nominated as a candidate at any election held within five-years of the date, when he is ordered to be unseated or his election declared void.
SOURCE: RNZ PACIFIC/TONGA WIRES/PACNEWS