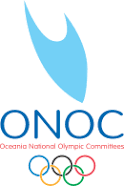 The Oceania National Olympic Committees (ONOC) are holding their XLII (42nd) Annual General Assembly (AGA) where it will host IOC President Thomas Bach in Nadi, Fiji, from 29 April to 04 May.
It is being held in a blended in-person and online format after a year's delay due to the postponement of the TOKYO 2020 Olympic Games because of the COVID-19 pandemic.
It is also an assembly featuring elections which is held at the end of every Olympic quadrennial, and the start of the new.
Seven governance positions are being contested at this General Assembly: the positions of President, Vice-President, Secretary-General, and four other executive positions comprising the full board.
The General Assembly also features side meetings including the Olympic Solidarity Forum, ONOC International Relations Commission meeting, ONOC Medical Commission Meeting, the BRISBANE 2032 Project Workshop, the Pacific Games Council Executive meeting. These will be held in Nadi.
The suite of events concludes in Suva with IOC President Bach opening the new ONOC headquarters on Gladstone Road and ONOC holding its 40th Anniversary Dinner at the iconic Grand Pacific Hotel on 4th May.
While being used as a platform for celebrating the delayed 40th Anniversary celebration, the dinner will also feature celebrations, awards, and as a launching pad for the ONOC 40th Anniversary book
SOURCE: ONOC MEDIA/PACNEWS