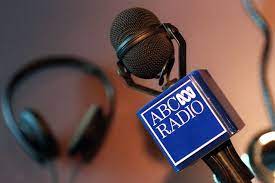 Opinion by Jemima Garrett
For many who watched as China expanded its influence in the Pacific, the Labor announcement of an $8 million (US$5.7 million) a year boost to the ABC's services in the region should it take power will be welcome. The question being, is it too little, too late?
Labor's announcement is short on detail, but the focus of what we have heard seems to be simply pushing out more "Australian content" and crowding the regional airwaves with "Australian voices". This is "soft power" in a crude form – a one-way monologue when what is needed is a dialogue – a 21st century conversation in which Australia and Australians talk "with" and not "to" our Pacific neighbours.
Certainly, the people of the Pacific, ranging from leaders such as the former Vanuatu prime minister Charlot Salwai Tabimasmas to ordinary people in urban and rural settings, have been calling for more Australian public interest media (as opposed to reality TV and entertainment) and more involvement of the ABC. So, they are likely to welcome Labor's announcement.
But they have also been calling for their voices to be heard and represented in the media: for the Pacific narrative to be heard, for Pacific stories to be told in a way that resonates with ordinary Australians. There has been nothing yet in the announcements from any political party about creating a sophisticated two-way conversation.
The potential for co-productions and partnerships between Australian media (including independent Pasifika producers) and media in the Pacific to create a raft of innovative and exciting content is not to be underestimated. These would benefit audiences here and in the region.
The context is complex. Other international broadcasters and news agencies, including those from China, are expanding their reach. So much so that during the 2019 election campaign, the only reporting of shadow foreign minster Penny Wong's headline foreign policy speech, published in Fiji, was from China's official news agency, Xinhua.
At the same time, quality Pacific media face existential challenges. They are prey to the same digital disruption affecting the industry worldwide and face more severe loss of revenue due to the disproportionate economic damage wrought by COVID-19 in their region.
Economically weak media outlets are vulnerable to being influenced or captured. Beijing is at the forefront, offering well-sponsored content, equipment and other financial support as well as "training" visits to China and long-term study opportunities. China has also offered funding for media industry bodies and high-profile projects such as multi-channel television. Many of these sponsorships come with conditions that can include editorial control.
China's soft-power push has the potential to change fundamental values in the region. Pacific governments navigating periods of unpopularity see the attraction of its authoritarian media model of command and control.
Australia has a media voice which has been reduced to a whisper in the Pacific, but it also has under-utilised assets that could be mobilised quickly.
With multi-channel television about to proliferate in the Pacific, Australia's media offering needs to go well beyond news and current affairs and embrace music, culture, children's programming, business sport and science and to draw on the unique talent within the Pasifika and Australian South Sea Islander communities, such as Jay Laga'aia (Play School, Star Wars, Water Rats) and Uli Latukefu (Marco Polo, Young Rock, Harrow).
Contrary to popular belief, the ABC did not axe its international television service when the Abbott government cut its funding in 2014. Instead, it pared back all services – television, radio and digital – leaving just a handful of programmes made specifically for regional audiences.
Despite its weakened state the ABC still is a national asset with significant reach. It does have unrivalled experience in the region. The latest figures show 82 per cent of adults in Honiara, the capital of Solomon Islands, believe the ABC is a trusted source of news and information and 38 per cent of watch ABC Australia (the ABC's international television service) at least once a month.
That means a significant proportion of Labor's promised $8 million (US$5.7 million) a year over four years could be deployed on high-value content produced in partnership with regional media organisations.
While the promised funding is nowhere near the $25 million (US$17.8 million) a year (in 2014 dollars) lost when the Australia Network contract was axed, it is a good first step which could be used to demonstrate that Australia has emerged from its paternalistic past. At the very least, it might be the start of a conversation.
SOURCE: SMH/PACNEWS