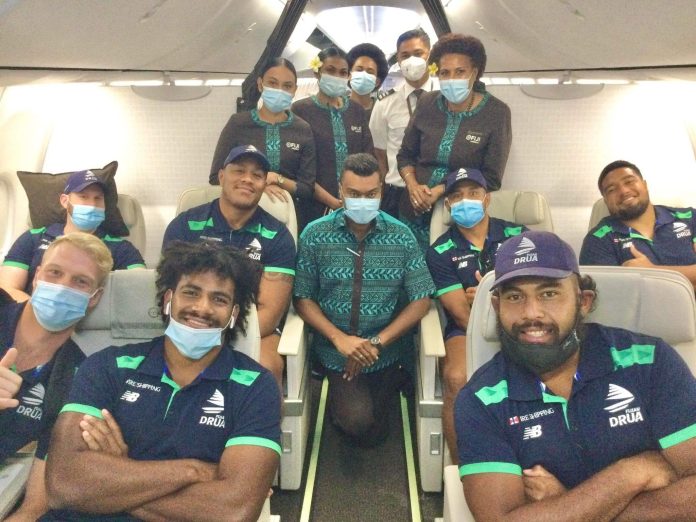 The Fijian Drua side is happy to be back home, after being away from family for six months.
Captain Meli Derenalagi says apart from the big clash they have in Suva this week against the Highlanders, it will be good for the players to spend some time with their loved ones.
However Derenalagi stresses, they will need to remain focused while at home and especially after the Highlanders lost last night to the Brumbies.
"That's a massive one for us, our preparation towards the Highlanders game even though we are at home there will be more distractions and lots of carried away stuff. But I know the boys are here to come and play and not be carried away with stuff coming back home."
The former 7s player says it's a special home game for them as this was what many have been dreaming about for decades, for Fiji to have its own team in the Super Rugby competition.
Derenalagi says they will need to work extra hard during preparation and the players are all aware of this.
Drua Prop Kaliopasi Uluilakepa says he has missed his family a lot and for him, he is just glad to be back home.
"For me, I'm really happy to be back here, I haven't seen my parents since 2019 when I left home to go and play overseas and so to be back here and hopefully get picked."
The former Marist Brother High School student says he is enjoying his stint with the Drua team and the journey has been amazing.
Uluilakepa says he cannot wait for the team to play at home next week and he will also be fighting for a spot in the 23match day team.
They will meet the Highlanders on Saturday at the ANZ Stadium.
SOURCE: FBC SPORTS/PACNEWS