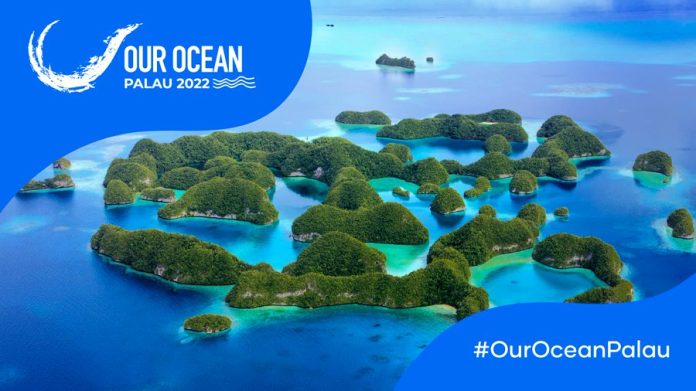 In a few days, an estimated 1000 members of NGO executives, ministers, and high-level officials from different countries, including the Pacific nations, will be arriving in Palau for the Our Ocean Conference, the most significant international gathering the island nation will host amid the COVID-19 pandemic.
Health Minister Gaafar Uherbelau said COVID protocols remain in place, requiring every visiting delegate to show proof of full vaccination and negative COVID tests.
"We will require full vaccination and proof of negative COVID test upon entry for Our Ocean Conference participants. Most of them will not be here beyond four days. So their outbound test will count as their test."
Minister told reporters that there is no modification to Palau's existing protocol but stated that masking is still required for gatherings of over 50 people.
"The fact that they're attending this conference as a group, essentially, they're like a group setting, so there's no restriction of movement that unless they really have to go elsewhere that's outside of the agenda," he added.
Vice President and Minister of Justice Uduch Senior said security is also stepped up to ensure the safety of conference participants.
"Everything's planned on schedule.. we are all set," Vice President said
The Ministry of Education has also suspended in-person classes in public schools in Koror and Airai for 13 April and 14 April. Still, virtual classes will go on during the two days of the conference.
SOURCE: ISLAND TIMES/PACNEWS