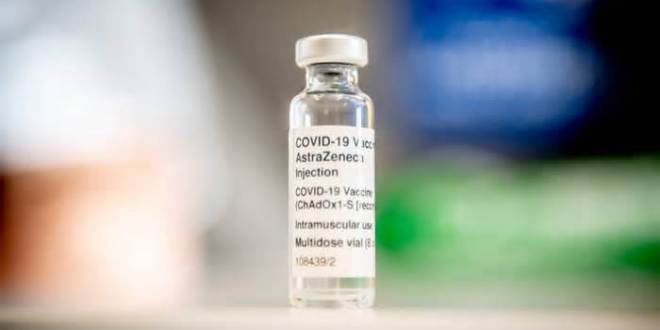 Slow vaccine take-up among Pacific nations will dramatically hamper regional COVID-19 recovery efforts with some countries not expected to reach high rates for another five years, new research shows.
It comes as Australia has began to open up its international borders to nearby neighbours, New Zealand and Singapore, as part of its slow reopening to the world.
But the rate of vaccination in countries, including Papua New Guinea, Vanuatu and the Solomon Islands, is moving so slowly it's not expected they will reach a 100 per cent fully vaccinated target for at least five years, a report by foreign policy think tank the Lowy Institute has revealed.
Papua New Guinea will only reach a 35 per cent double-dosed rate by August 2026 at its current rate, according to the estimations.
Meanwhile other countries in the region will hit the 100 percent target within months.
Fiji, Tuvalu and Samoa are all expected to have full vaccination coverage for their adult populations by the end of next month, the modelling showed.
By the middle of next year, Tonga, Marshall Islands and Kiribati will reach the milestone.
Institute research fellow Alexandre Dayant the data showed there was a serious discrepancy between Pacific nations as parts were among the lowest vaccination rates in the world.
"Our research reveals a region divided," he said.
"The northern Pacific has benefitted from the efforts by the United States to roll out vaccines quickly and at scale, while parts of Melanesia have been hampered by poor health service delivery but more worryingly – misinformation leading to outright vaccine resistance."
Around 60 million vaccines have been committed to countries in the Indo-Pacific due to be delivered by the end of 2022, Minister for International Development and the Pacific Zed Seselja has said.
Nearly four million doses had been delivered to the region as of November.
Fiji has received nearly two-thirds of its vaccine supply commitment from Australia with additional pledges from China, the United States, New Zealand and India.
The island nation has already achieved a 90 per cent vaccination rate across its adult population.
Dayant said it was an example of what could be achieved with an effective rollout campaign.
"Fiji shows what can be done when supply is no longer a challenge," he said.
"Through tough measures, including a no-jab, no-job policy in the public service, Fiji is getting ready to reopen its economy to much needed tourist visitors."
Senator Seselja announced in November that quarantine-free travel to Fiji would be allowed from the start of December in a boost to the popular holiday destination.
More than a third of the country's GDP and employment opportunities were in tourism before the health pandemic, the minister said.
"Despite keeping the virus at bay for over a year, Fiji's economy has been hit hard by border closures since the beginning of the pandemic," he said.
"As a friend, and partner, Australia is pleased to play a key role in getting tourism back up and running again in Fiji," he said.
SOURCE: CANBERRA TIMES/PACNEWS