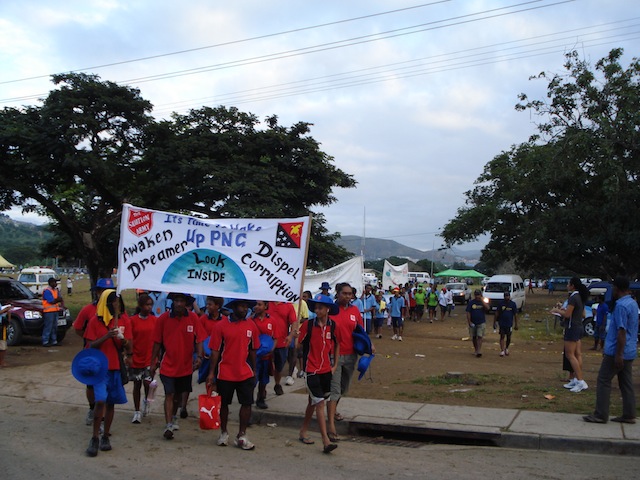 The Unexplained Wealth Bill will give the Commissioner of Police (COP) greater powers to prosecute public servants, complementing existing legislation to tackle corruption, Papua New Guinea Justice Minister Bryan Kramer says.
"Using his (COP) powers under the proceeds of Crime Act, there will be avenues of seeking orders from the court, like a search warrant or an unexplained wealth warrant," he said.
Responding to questions from The National, Kramer explained that while the Ombudsman Commission (OC) only protected the office by investigating the department head, the new provisions would allow for other senior officials within the department to be held accountable.
"Leaders will still be subject to the OC, we all file our annual returns to declare our assets and then it is the onus of the OC to decide whether to verify," he said.
"The intention of the OC is to protect the office occupied for the people, so the OC cannot carry out any prosecution of criminal offences as that jurisdiction lies solely with the police."
Kramer said there were criminal provisions and fines being introduced for individuals under the bill and through investigations, provided by these new provisions in law, to establish that it is a proceed of crime.
"There will also be fines of up to K10,000 (US$2,840) for failing to report," he said.
"This exercise is part of the Government to instil integrity and bring back honesty into the public service and the Government.
"Public servants, other than the department head, are not subject to the OC, so the bill will allow for more powers to those in law enforcement in their efforts to fight corruption."
"The prime minister was committed to have these provisions re-introduced rather than introducing them into an organic law which would then be an extensive process.
"It is more practical to simply just introduce the provisions within the proceeds of crime."
Attorney-General Dr Eric Kwa also noted that the proposed amendments gave them the opportunity to put public servants on notice, in the hope that this particular law would also prevent the need for any more Commissions of Inquiry.
SOURCE: THE NATIONAL/PACNEWS