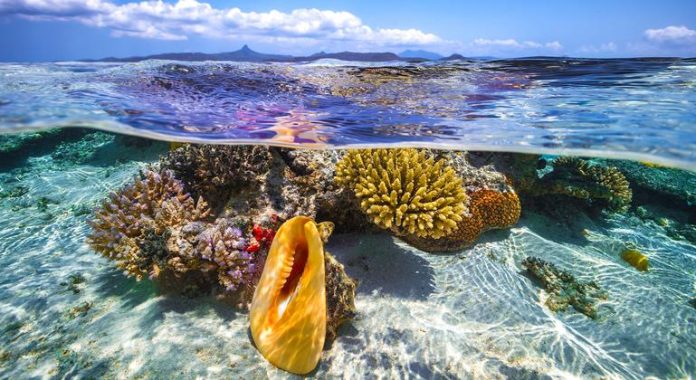 Palau President Surangel Whipps Jr said that Our Ocean Conference next month will be an opportunity for the Pacific region to highlight the role of Pacific Islanders as stewards of the oceans.
In a virtual Our Ocean Conference pre-event sponsored by the Sasakawa Foundation, President Whipps said Pacific nations have always taken "great responsibility" in the management and protection of the ocean.
He said ground breaking ocean initiative originated by the Pacific including the famed Palau National Marine Sanctuary (PNMS).
But at the same time, the region is facing threats from the impact of climate change.
"The Pacific islands have been at the forefront of the climate, the climate change impacts. We have been hit by storms, sea-level rise, droughts, you name it, we have it. And now all of those lead to huge economic losses. In fact, it even affects our tourism industry because it destroys our coral reefs. kills our jellyfish and we're concerned about the impacts that will have to the tuna of stocks," President Whipps said.
Palau is hosting the conference in Palau on 13- 14 April, marking the first time that the Our Ocean Conference will be hosted by a small island developing state.
The conference is expected to spur global ocean action and commitments to advance sustainable fishing, promote marine protected areas, combat ocean plastic pollution, support maritime security, foster a blue economy, and create an ocean resilient to climate impacts.
Minister of Agriculture Fisheries and Environment (MAFE) Steven Victor said the conference is the chance to "continue to engage the global community in looking at ocean issues."
He also called on the nations to prioritise actions on the ocean, especially during the post-Covid-economy.
"So we are at a crossroad here in Palau in really looking at recovery from the pandemic and reevaluating our ocean policies that ensure that we find the balance between large-scale ocean conservation and sustainable developments that support small island developing states," he said.
SOURCE: ISLAND TIMES/PACNEWS