The federal government has threatened to cancel the visas of Pacific Islanders brought to Australia to fill chronic worker shortages in the meat processing industry even though their claims of being exploited by their employer are under formal investigation.
Home Affairs officials last month wrote to a number of Pacific Islander workers to notify them of the intention to cancel their visas after they stopped working for labour-hire firm Regional Workforce Management, which sponsored their visas and placed them into various meat processing companies.
Under the Morrison government's flagship Pacific Australia Labour Mobility scheme, workers are required to stay with the same employer that sponsors them.
"The sponsor has advised the department that your employment with them was terminated effective 19 November 2021," Home Affairs warned one Pacific islander worker in a document seen by The Age and The Sydney Morning Herald. "This appears to indicate you have not complied with condition 8577(a) … Based on this information, there appear to be grounds for cancelling your visa."
The visa threats come as the Fair Work Ombudsman and the Department of Foreign Affairs and Trade(DFAT) confirm they are investigating allegations against Regional Workforce Management, which has been a key supplier of Pacific Islander workers to meatworks and other agricultural businesses in several states.
Workers brought to Australia by the labour hire company allege they have been placed in sub-standard housing, in some cases going without heating and smoke alarms. The workers have also complained about unsafe working conditions, denial of medical treatment for injuries and allegedly non-transparent wage deductions that left some with pay rates of just $9 (US$6.41) per hour.
The FIP Group, owner of Regional Workforce Management, did not respond to requests for comment. Another FIP Group labour hire subsidiary, Meat Processors, was also criticised last year over the treatment of its Pacific workers.
Newcastle's meat worker union branch secretary, Justin Smith, said he asked government officials to allow the Pacific Islander workers whose visas were threatened to find new employers rather than being sent home. "Given the existing labour shortages in the industry, it makes sense," Smith said.
The revelations threaten to further damage the reputation of Australia's foreign labour programmes. They come as details emerged in The Australian recently of an Australian Border Force probe that targeted the phone records of Vanuatu's High Commissioner, Samson Fare, after a raid on the Queensland home of a Christian missionary suspected of helping Pacific workers abscond from their employers.
Several Pacific Islander workers in Australia under a related labour programme, the Seasonal Worker Programme, earlier this month fronted a Senate inquiry into job security to tell of their experiences of hefty wage deductions and the difficulty of escaping bad employers. One worker said his pay and conditions meant his employment was tantamount to slavery.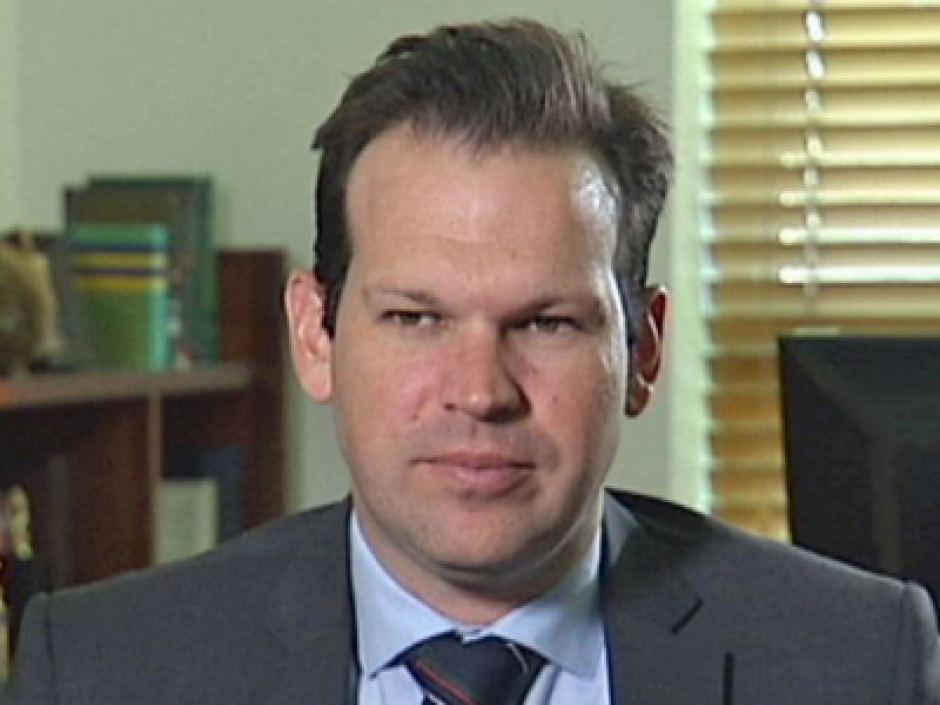 Their testimony prompted Nationals senator Matt Canavan to describe his own government's labour program as indentured labour and a "cartel" after a senior official in the Department of Foreign Affairs and Trade admitted workers were not permitted to leave an employer for better pay and conditions elsewhere.
The Morrison government's Pacific Australia Labour Mobility scheme was introduced in 2018 and allows workers from the Pacific and East Timor to stay in Australia for three years to fill job shortages in the agriculture and meat processing sectors. It does not offer a pathway to permanent residency and the workers remain separated from their families.
DFAT has confirmed to The Age and Herald that is investigating complaints raised in a 35-page report from the Australian Meat Industry Employees union that details the allegedly adverse experience of at least a dozen Pacific Islander workers at a NSW abattoir, including one who lost an eye at work.
Many of the affected workers referred to in the union report were initially sponsored by Regional Workforce Management. The meat processing company named in the report has cut ties with the labour hire firm and now directly employs its Pacific Islander workers.
A spokesman for the Fair Work Ombudsman confirmed Regional Workforce Management was among 18 approved employers of Pacific labour that are under investigation.
He said the ombudsman had recovered almost $185,000 (US$131,827) in unpaid entitlements owed to Pacific workers by employers under the scheme and the Seasonal Worker Programme between 2019 and 2021. Twenty-six employers were issued compliance or infringement notices during that period, he said.
Meat processing companies and other agricultural businesses have tried to pressure the government to crack down on workers who "abscond" from their job to search for better pay and conditions with other employers.
Government statistics show more than 1100 Pacific Islanders fled their agricultural jobs in Australia in the past year. Meat company bosses say the fleeing workers compound an already serious labour shortage problem and run up big costs in wasted human resources and training.
Government posters released last year told Pacific workers they would "bring shame to their family" if they changed employers.
The Australian Meat Industry Council said in a statement that the majority of Pacific workers employed in the industry were happy with their conditions and wanted to extend their stay with their present employer.
Sources involved in the Pacific and seasonal worker programmes said some visa recipients had made claims for temporary protection visas that, if granted, allowed them to switch employers without repercussion.
In one case, workers in South Australia have reported being charged $100 (US$71) to get a medical certificate from a meat processing company doctor if they called in sick. Another group of workers in regional Victoria claimed they were charged $50 (US$35) a week for transport even after they bought a car to take them to and from work.
Uniting Church Australia's senior social justice advocate, Mark Zirnsak, said while protections for workers in the Pacific and seasonal worker programs were far stronger than those for backpackers, there was still room for improvement.
Dr Zirnsak said a lack of transparency about payslips and deductions of expenses continued to be a big problem.
SOURCE: SMH/PACNEWS