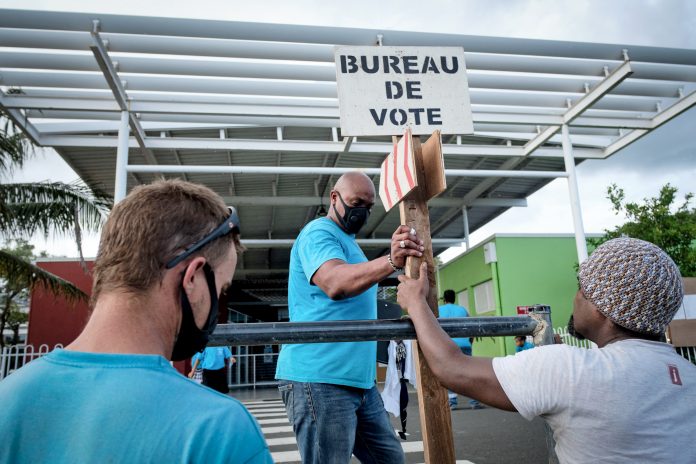 New Caledonia's pro-independence umbrella organisation says it doesn't recognise the legitimacy and validity of the third and final referendum on independence from France.
The statement by the organisation grouping seven parties and unions is the first since 96.5 percent of voters rejected independence from France.
Sunday's vote was boycotted because of France's refusal to postpone it to next year to consider the impact of the Covid-19 pandemic on the Kanak population.
The statement said the referendum was not in the spirit of the 1998 Noumea Accord and the UN resolutions on the territory's decolonisation.
It said the path of dialogue had been broken by the stubbornness of the French government, which is unable to reconcile its geostrategic interests in the Pacific with its obligation to decolonise New Caledonia.
The statement said President Emmanuel Macron's speech to validate the result bestowed no honour on France.
It said the calendar drawn up by the overseas minister Sebastien Lecornu for post-referendum talks had been turned upside down.
The pro-independence side said the 18-month transition period for a new New Caledonia statute could not begin with a French government at the end of its mandate.
SOURCE: RNZ PACIFIC/PACNEWS