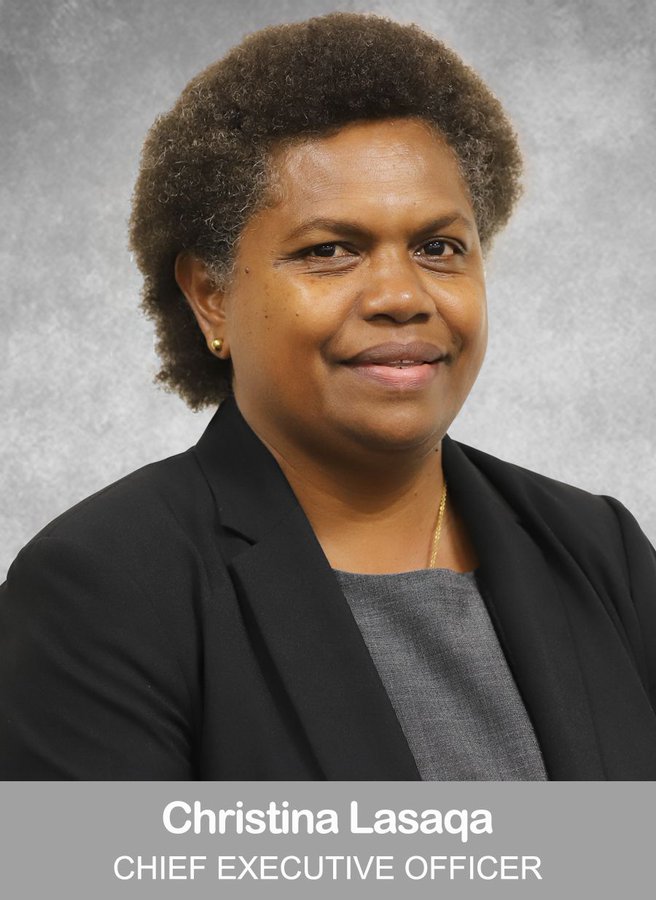 Solomon Telekom Company Limited has confirmed the appointment of Christina Lasaqa as its new chief executive officer.
Lasaqa, a Solomon Islands national from Gwou'ulu, Lau lagoon, Malaita Province is the first ever local female chief executive officer of Solomon Telekom Company Limited.
Lasaqa graduated in 2017 with a Master of Business Administration (MBA) from the University of Southern Queensland, Australia. She holds a BA in Management and Economics from the University of the South Pacific, a CTO Diploma in Telecommunications Management, and a SICHE Diploma in Finance.
Lasaqa has a wealth of knowledge and business expertise in the Telecommunication industry having served the company since 2002. She held various management positions in Sales, Marketing, and Operations within the company over the years. Prior to her appointment she served as the Assistant Chief Executive in the last five years.
Lasaqa was instrumental in preparing the Company to face Telecommunication market liberalisation in 2009 and played a key role as part of the senior management team in achieving organisational change and successfully growing and driving the business through challenging competitive environment. Our Telekom has achieved significant growth over the years and continues to expand its service offer and network reach nationwide.
In the regional role, Lasaqa was also a former Executive Committee Member of the Pacific Islands Telecommunication Association (PITA) in 2014 – 2015. In other involvements, Christina is currently a board member of the Central bank of Solomon Islands since 2018. These affiliations have also broaden her experience and leadership capabilities.
"Let us congratulate Lasaqa on this historical milestone achievement, not only for Our Telekom, but also for Our Solomon Islands Women and Girls nationwide," the company statement said….
SOURCE: SOLOMON TELEKOM/PACNEWS