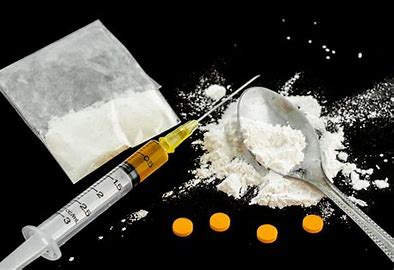 Anyone caught trafficking, peddling or consuming illicit drugs or controlled substances will face life imprisonment or a fine of up to K2 million (US$565,000) under the new laws.
The 71 MPs in Parliament were in favour of the Controlled Substance Bill 2021 aimed at controlling the use of illicit drugs or controlled substances and abuse of illicit drugs and precursors.
Politicians and lawmakers eventually put together the laws that would give the judicial system and courts the tools to prosecute drug dealers and discourage international networks using Papua New Guinea as a transit point.
Justice Minister Bryan Kramer said the bill was consistent with international standards in criminalising transnational offences such as drug trafficking.
He also said the bill would now allow the country to cooperate with other jurisdictions in facilitating evidence pertaining to drug offences committed in Papua New Guinea and abroad.
There was no such law previously, only the illicit drug law largely dealing with marijuana abuse or trafficking that carried a maximum prison time of two years.
Prime Minister James Marape said the country was serious about these new laws.
He said policy was another issue, but PNG was raising penalty for anything to do with drugs in the country.
"Law is in place, we are not targeting anyone, we want to be drug-free," Marape said.
"We want to look after our country and prevent illicit drugs entering it." Attorney-General and Department of Justice secretary Dr Eric Kwa earlier said the bill was comprehensive, modern and on par with similar drug laws in Australia, Samoa, and the Cook Islands.
"We tried to put the death sentence for possessing drugs such as Malaysia (and) Indonesia, but based on other considerations, we decided to put life (imprisonment) to 50 years in the law," Dr Kwa explained.
"So, the amount of prison (term) ranges from the volume and the toxicity of the drug. The new Controlled Substance Bill will cover cocaine, ice (crystal methamphetamine) and all matter of drugs, including the use of certain medicines for mixing and developing illegal drugs.
Dr Kwa said under the new law, offenders could be either prosecuted in the district or National Court, depending on the severity of the offence.
He also said under the new law, fines and jail terms would be based on the amount of drugs an offender had in his or her possession. "It will go by grams and volumes; the toxicity of the drug will also be accounted for in terms of when we charge you," Dr Kwa said.
"Hopefully, with this new law, we will now stop the migration of cocaine into PNG."
Dr Kwa said previously, there was no law concerning cocaine.
He clarified that police would arrest, charge, and prosecute offenders under the new law.
Parliament will resume on 18 January.
SOURCE: THE NATIONAL/ PACNEWS