Senior Fijian Police woman and former UNMISS Police Commissioner, Unaisi Vuniwaqa has been appointed United Nations Assistant Secretary General for Safety and Security.
The appointment was announced Friday by UN Secretary General, Antonio Guterres.
Vuniwaqa succeeds Nóirín O'Sullivan of Ireland to whom the Secretary-General is grateful for her contribution and dedication.
As deputy to the Under-Secretary-General for Safety and Security, the Assistant Secretary-General will be responsible for day-to-day management, supporting in the overall leadership and management of the Department.
Vuniwaqa has over 35 years of experience in law enforcement at the national and international level, and most recently held the position of Police Commissioner and Head of the United Nations Police component with the United Nations Mission in South Sudan (UNMISS), instrumental in promoting 'Gender Responsive Policing' initiatives which resulted in the early achievement of uniformed gender parity targets set for 2028.
She was previously the Assistant Commissioner of Police Administration in the Fiji Police Force, having started her policing career in 1986 and progressed through the ranks, holding various operational and managerial positions since then, including in strategic planning, training, human resources and community policing.
Vuniwaqa holds a Master's degree in Business Administration from the University of the South Pacific in Fiji.
Another Fiji woman police officer has established Fiji's footprint at the United Nations, returning home after a 20-month tour of duty with the UN Interim Security Force for Abyei (UNISFA). ​Inspector Rusila Cakacaka says she hopes her achievement will inspire other women officers.
Inspector Cakacaka was the first Fijian deployed to the mission area located on the border of South Sudan and Sudan.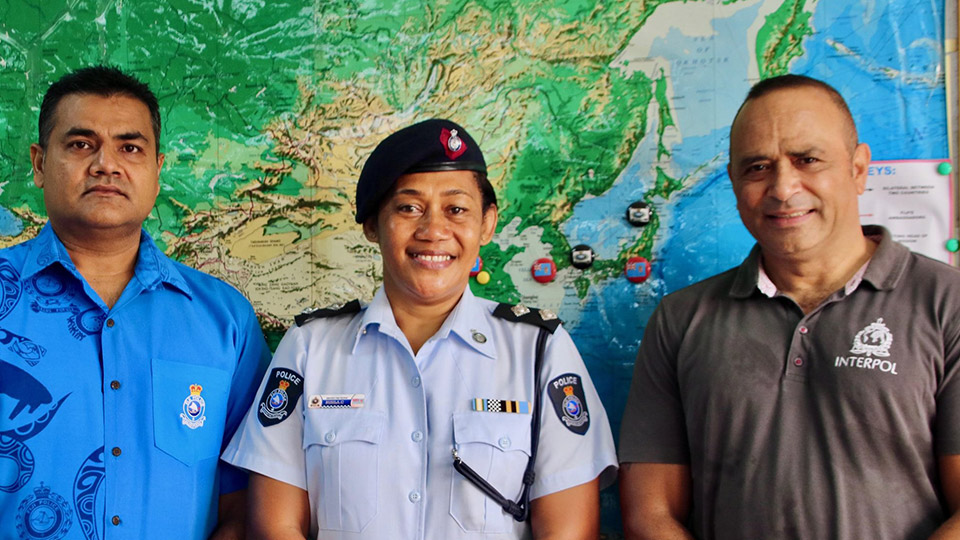 Apart from routine mission duties, IP Cakacaka was given the responsibility of Chief Admin overseeing the administrative work in the UNISFA Commissioner's Office in Abyei, and overseeing administrative issues of officers and civilians under the UNISFAs Police Commissioner's guidance.
The experience helped her broaden her knowledge of international cooperation, having to interact with the UN Office in New York and the conduct of virtual meetings.
IP Cakacaka says her tasks also included overseeing the recruitment of staff at the UNISFA camp under the UNISFAs Police Commissioner's guidance.
The outbreak of the global pandemic in 2020, meant conducting the majority of her work online, which she says taught her the importance of being innovative and being able to adapt to any situation.
Being the only Fijian officer serving in UNISFA was difficult at first, but words of encouragement from family and loved ones and friends in Fiji made the difficult situation more bearable.
IP Cakacaka who previously held the post of Station Officer- Lautoka prior to her deployment, says she is content and grateful for the opportunity given to serve as the first Fijian officer in Abyei.
Following IP Cakacaka's deployment, two other senior Fijian officers have since been deployed to UNISFA in the field of Training and Administrative.
SOURCE: PACNEWS