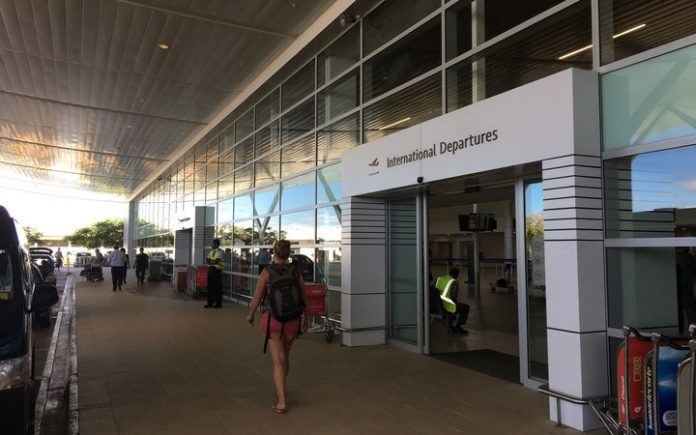 Fiji's Ministry of Health and Medical Services is preparing for the lifting of international travel restrictions, and other social and workplace engagement restrictions, noting that several countries have seen an increased number of cases with the relaxation of restrictions.
Permanent secretary Dr James Fong announced this in his COVID-19 update saying there will always be people vulnerable to the virus even as we increase our vaccination coverage.
"We have one-third of the population under 18 years who will soon be eligible for vaccination," Dr Fong said.
"We will have older people with comorbidities whose ability to build up vaccine immunity is not as good as younger and healthier persons," he said.
"Also of concern is that we will have unvaccinated people in our communities who are also not exposed to the virus, and hence do not have any protection against the disease, and among them are elderly persons and those with serious comorbidities.
"As such, future resurgence of infections and increased case numbers will again test our critical care capacities.
"We are constantly reviewing and updating our healthcare protocols so we can respond effectively to future outbreaks.
"The key to avoiding future restrictions and lockdowns is for the public to remain cautious about how they engage in the greater freedom they will enjoy.
"Whilst the easing of restrictions is needed to facilitate social and economic livelihood, the public must ensure that together with vaccination, we continue to observe our COVID safe measures and avoid contained spaces and crowds."
Dr Fong said the potential for transmission in any community will be slower, and the ability to contain the outbreak better, when we achieve a high vaccination rate and also maintain strict adherence to COVID safe measures.
He said when we do this, we not only protect ourselves but also protect all those around us, especially the vulnerable, those not eligible for vaccination, and those who are not yet vaccinated.
Meanwhile, Fiji's Ministry of Health has so far terminated 50 staff due to the unwillingness to vaccinate.
Minister for Health, Dr Ifereimi Waqainabete said this has been done to ensure the patients and other fellow workers are safe.
Health workers have been at the forefront in the fight against the COVID-19 pandemic.
Dr Waqainabete said the Ministry strongly endorses that all health professionals and staff understand the science and get vaccinated.
"For us, it's making sure that we create a safe environment for the patients we look after specifically because we are in the health sector and we are in the frontline predominantly."
Permanent Secretary for Health, Dr James Fong confirmed those refusing to get vaccinated is not limited to healthcare workers.
"They are not only nurses and doctors. They also include health inspectors and many other cadres of workers, they are medical workers who have decided that for various reasons the vaccination is not for them."
The Ministry has been able to fill the vacant positions through the proper selection process.
The healthcare workers have been reminded that the fight against COVID-19 is not over yet.
Some workers have been relieved of the duty to ensure they are not exhausted.
SOURCE: FIJI TIMES/PACNEWS