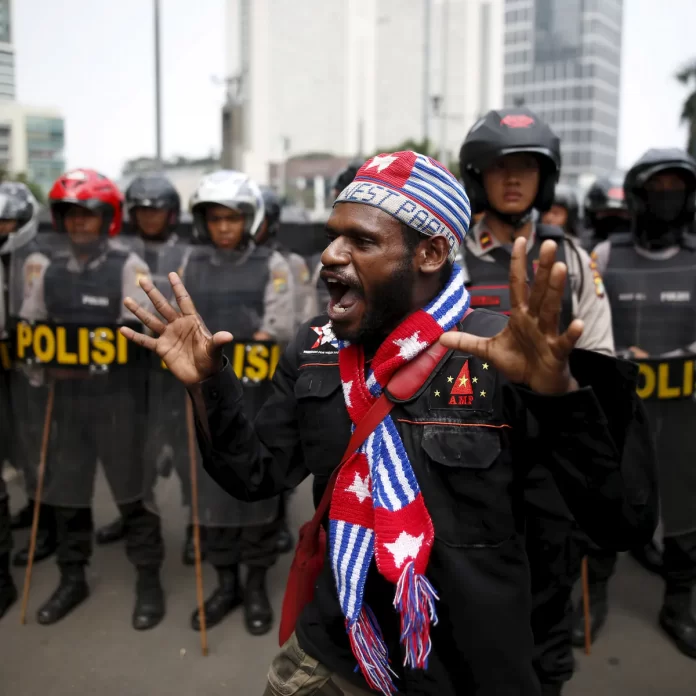 Papua New Guinea's leader says the United Nations must assess human rights in West Papua as has been called for by the Pacific Islands Forum.
There have been concerns for many years about human rights abuses in West Papua perpetrated by Indonesian security forces.
The Forum membership has been asking for a team of human rights specialists to be sent in, but it has yet to gain access.
PNG Prime Minister, James Marape, raised the matter in his speech at the UN General Assembly on the weekend.
"The outstanding visit by the United Nations human rights mechanism to address the alleged human rights concerns in our regional neighbourhood. This visit is very important to ensure that the greater people's of the region have peace within their respective sovereignties and their rights and cultural dignaties are fully preserved and maintained," he said.
Meanwhile, Vanuatu's Prime Minister also called on world leaders to back a United Nations human rights visit to Indonesia's disputed provinces of Papua and West Papua.
Bob Loughman has told the UN about a lack of progress on human rights in West Papua.
Loughman told the UN General Assembly that the indigenous people of West Papua continue to suffer human rights violations under Indonesian rule.
In recent years both the Pacific Islands Forum and the Afircan, Carribbean and Pacific Group of countries have sought UN scrutiny of the rights situation in Papua.
Both groups of countries had urged Indonesia to allow the UN Human Rights Commissioner's Office to visit Papua and provide an independent assessment.
"To date there has been little progress on this front," Loughman said.
"I hope the international community, through appropriate UN-led process, takes a serious look at this issue and addresses it fairly."
Loughman also said he hoped the UN could help Vanuatu achieve a peaceful settlement in its dispute with France over the Matthew & Hunter islands.
The disputed islands lie between Vanuatu and New Caledonia.
"Recognising the incomplete process for the decolonisation of Vanuatu, we hope that the UN-led process grows a clear pathway to achieve peaceful settlement of these disputed islands," Loughman said.
SOURCE: RNZ PACIFIC/PACNEWS