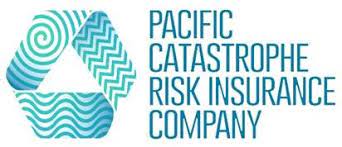 The Pacific Catastrophe Risk Insurance Company (PCRIC) was recently granted observer status at this year's Forum Economic Ministers Meeting 2021 (FEMM21) held in mid-July.
PCRIC had applied for observership member status with the Pacific Islands Forum Secretariat earlier in May. At the FEMM21, the Forum Economic Ministers considered and endorsed the company's application as an observer at future FEMMs.
While participating as a guest presenter at the FEMM21 by invitation, the PCRIC CEO, 'Aholotu Palu, provided a statement during the Ministerial segment of the meeting
"There is not a single Pacific Island nation which does not face an ever-increasing potential financial impact from climate or geophysical disaster. Our recent collective experiences with the COVID-19 pandemic remind us all that our nations face difficult threats. We surely know that when we are not prepared, our nations pay a heavy penalty," Palu said.
Now as an official observer member of FEMM annual conferences, PCRIC will enhance cooperation and strengthen partnerships with regional organisations and Pacific Island countries to enhance strategic cooperation and the deployment of financial solutions for disaster relief planning.
By building relationships with the leadership within the Finance Ministries of the countries, PCRIC will gain a greater understanding of both the needs and resources of individual Pacific nations.
Gaining observer status is a significant accomplishment to further PCRIC's initial vision to be integrated into the regional coordination architecture. This working relationship will facilitate considerable efficiency, effectiveness and synergy within the Disaster Risk Finance space.
Additionally, this fortified linkage ultimately means greater regional collaboration, greater access to financing options and more leverage for sovereign nations, collectively and individually, to implement cost-effective disaster management solutions.
SOURCE: PCRIC/PACNEWS