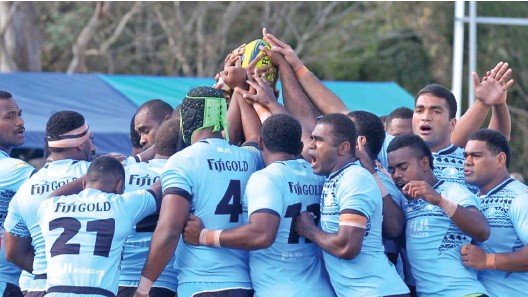 The Fijian Drua hope to be on the training track in early November, as the countdown begins to their debut season in the revamped Super Rugby Pacific competition.
The first squad announcements are expected within a couple of weeks, along with the name of the coach who will lead the new franchise into battle next February.
But with confirmation of the Drua's licence coming two months after the original deadline for compliance, Brian Thorburn, the Fiji Rugby Union's General Manager Commercial, says they have missed out on some of their player targets because of the delay.
"There are some players who had to make decisions on contracts elsewhere," Thorburn told Pacific Beat.
"But having said that we are really excited by the guys we've got, Fiji has such an enormous talent pool…we're really confident that we're going to be able to field a competitive team and bring some flair, high octane speed and excitement to the competition."
Thorburn says details of the backroom team will also be made public soon, and the intention remains to run the Drua as an independent operation.
"Although the FRU will be a major shareholder, and they'll be really influential and supportive, we'll have a separate management structure."
World Rugby has committed to fund the Drua to the tune of around $3.4 million (US$1.4 million) over three years, an investment which Brian Thorburn says is very welcome.
"It's a significant contribution, a seven figure sum in Fijian dollars, so that's a really, really big and important part of our revenue stream."
As the pandemic rolls on, and with Fiji particularly hard hit, it's not clear yet how many of the Drua's home matches will played on home soil, or whether the team may have to follow the lead of the Kaiviti Silktails rugby league team and base themselves full time in Australia for year one.
But with domestic rugby suspended in Fiji right now, Brian Thorburn says they are keen to find a way to get the Drua squad into training as soon as possible.
"….our competitors in Australia and New Zealand, have had a lot of rugby under their belt this year. So we really want to get three months of solid work under our belt before we run out in February," he said.
SOURCE: ABC/PACNEWS