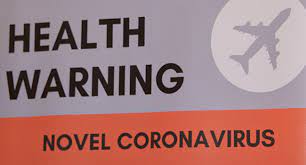 Tonga's Health State of Emergency has been renewed for another month to prevent the spread of COVID-19, starting from 8:00pm Monday until 8:00pm 27 September.
This is the 18th month it has been in force, including a curfew.
The Health State of Emergency was first declared by the Prime Minister, Dr Pohiva Tu'i'onetoa on 12 March2, 2020 under the Emergency Management Act.
Since then, it has been renewed on a monthly basis, and enforced by the Ministry of Police and His Majesty's Armed Forces.
The renewal for the emergency powers was still necessary so as to prevent the loss of human life due to the spread of the covid-19 worldwide.
The National COVID-19 restrictions directions are still applied, including a night-time curfew in Tonga from midnight to 5:00am
Meanwhile, around 27,274 people have been fully vaccinated for COVID-19 in Tonga to date, confirmed the Ministry of Health.
This means around 43 percent of the eligible population aged 18 years and over have received two doses of the Astra-Zeneca COVID-19 vaccine since the second roll out programme started on 24 June in Nuku'alofa.
The goal is to vaccinate 63,128 people with two doses of AstraZeneca of the eligible population.
At least 55 percent of the target population has been fully innoculated on Tongatapu, and 54 percent on 'Eua.
According to the Ministry of Health, there have been no extreme allergic reactions reported since the start of the second dose vaccinations.
There are currently 1,476 people who are overdue for their second dose, which should have been administered within 12 weeks of the first dose. These people are on Tongatapu and 'Eua.
More vaccines are scheduled to arrive in Tonga soon, including the Pfizer vaccines.
The Pfizer vaccines are to be administered to children aged 12 – 17 years-old, and pregnant women.
SOURCE: TONGA WIRES/PACNEWS