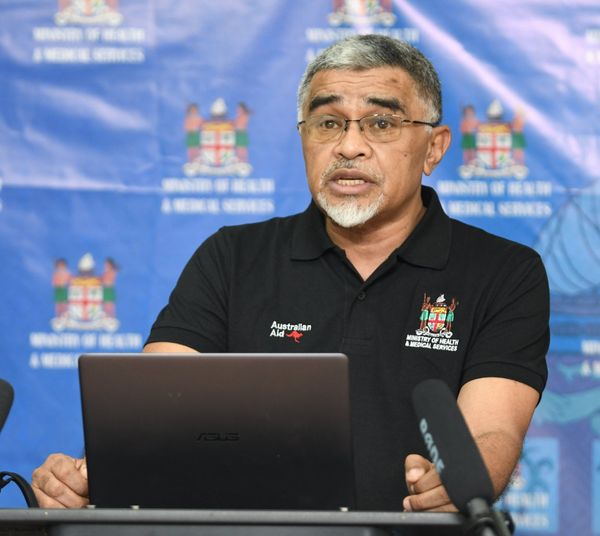 Fiji has recorded 396 new cases of COVID-19 Sunday, increasing the total number of cases 45,957 and 477 death since the outbreak in April.
Fiji's Permanent secretary for Health, Dr James Fong said 303 cases are from the Western division and 93 cases are from the Central division in Vitilevu, Fiji's main island.
"Six new COVID-19 cases have been confirmed from Malolo Island. All these individuals have been isolated. There are now 29 active cases on Malolo Island.
"There have been 226 new recoveries reported since the last update, which means that there are now 19,300 active cases. 9,041 active cases are in the Central division, 10,090 active cases in the Western division, five active cases in the Northern division (Nabouwalu and Macuata), and 164 active cases in the Eastern division (all in Kadavu," said Dr Fong.
He said there are currently 236 COVID-19 patients admitted to hospitals in Fiji.
"112 patients are admitted at the Lautoka Hospital, 22 patients are admitted at the FEMAT field hospital, and 102 are admitted at CWM hospital, St Giles, and Makoi. 24 patients are considered to be in severe condition, and 9 are in critical condition, said Dr Fong.
SOURCE: PACNEWS