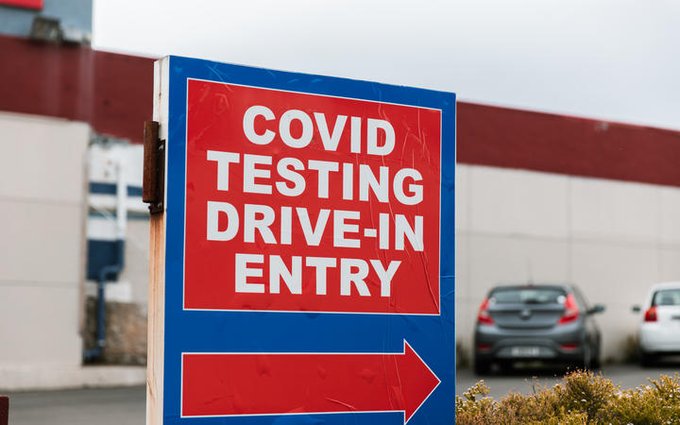 A community leader questions why officials haven't heeded to calls for more Pacific-led organisations to lead their own vaccination drives.
Pasifika peoples account for more than half of cases in New Zealand's Delta outbreak.
Director-General of Health Ashley Bloomfield made the revelation in Monday's press conference, in which it was also announced that Aotearoa will extend its nationwide lockdown until 11:15pm on Friday.
He said no current community cases of Covid-19 are of Māori origin.
A detailed breakdown of cases by ethnicity is expected soon from Manatū Hauora-the Ministry of Health.
"Unfortunately because of where the outbreak is currently, new cases are looking to predominantly Pacific cases," said Prime Minister Jacinda Ardern.
Ardern made the remark in response to most cases from the outbreak originating from the Samoan Assembly of God Church Māngere.
Anyone who attended service at the Andrew Baxter Drive address on August 15 between 9am and 3pm has been asked to self-isolate and get tested.
The chairman of the Pacific Response Coordination Team, Pakilau Manase Lua, said it is a huge concern.
"The church in question is one in South Auckland and we all know what happened last year," he said.
"And we don't want this to be blown up in another bashing of South Auckland because we've got to remember the original case was from the North Shore."
Following St Anthony Church and St Therese Church, Samoan Assembly of God Māngere is the third church to be linked to the cluster. However Bloomfield said congregations and their leaders have cooperated swiftly.
"There was a Zoom call last night with many from the church," he said.
"It was very successful with Pacific health leaders and others. So there's very activity engagement between community leaders, the public health unit and others."
Pakilau Manase Lua questions why officials haven't heeded to calls for more community-led organisations, like churches, to lead their own vaccination drives.
Pasifika have the highest levels of testing within the country, but the lowest vaccination doses administered.
"If we were able to engage our Pacific churches earlier on, we could possibly have had the highest rates of vaccinations as well," he said.
"But sadly, we're the lowest."
"We don't have nearly enough of our people vaccinated so that's a concern."
Pacific Perspectives principal researcher Debbie Ryan said vaccination across the board is in inaccessible for communities, in a mainstream healthcare system that doesn't fully service Pasifika to begin with.
She said longstanding inequities are at fault and Pacific communities are not to blame.
As of Monday, nearly 1.8 million New Zealanders received one dose of the Covid vaccine while just over a million have got both jabs.
Health ministry data shows 103,645 Pasifika have had their first dose and 63,164 are fully vaccinated.
"Pacific communities don't have the same level of access to primary care, to early prevention, getting the appropriate health information," she said.
"So there is also a recognition that there is a lot of work that the health system needs to do in terms of improving its responsiveness to our communities."
"What we need to look at is what are the systems of delivery of vaccinations," she said.
SOURCE: RNZ PACIFIC/PACNEWS