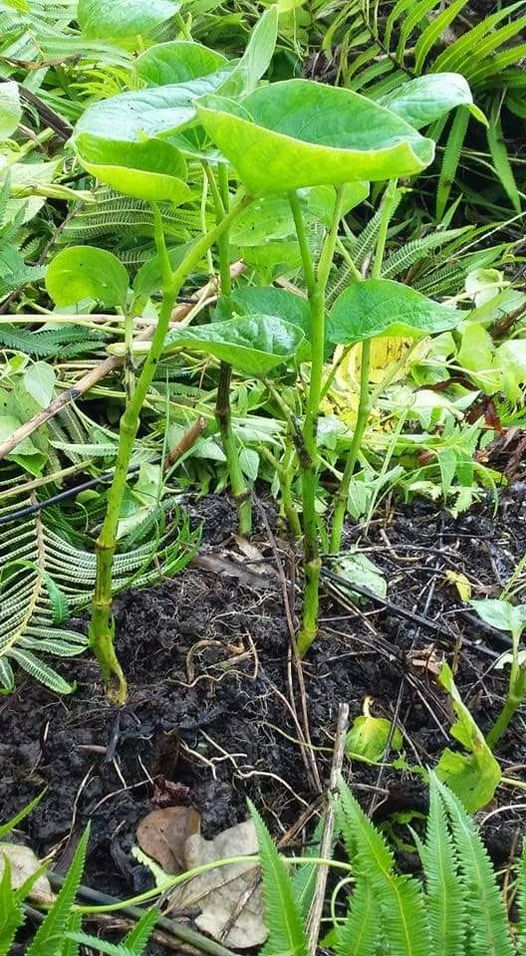 Vanuatu leader of Opposition, Ralph Regenvanu has urged Australia not to grow kava.
"I wish to say to Australia, our friend, don't grow kava," MP Regenvanu said.
"Do not allow kava to grow in Australia commercially, make it illegal but make it legal for us to export Vanuatu kava to you. That is the request of Vanuatu and other Pacific Islands."
He said if Australia grows kava there will be a large market but Vanuatu has not much quantity to export. He said Australia is a friend of Vanuatu as they always said but they must not allow commercial planting and production of kava because it will badly negatively affect Vanuatu.
The chairman of Kava Farmers vendors in Port Vila, Jean Guillaume Sanibo joined the Leader of Opposition to urge Australia not to plant kava.
Sanibo said this will be a disaster for people in the rural areas.
He said kava is the main source of income for the people in the village and they use only manpower to grow their kava, whereas Australia will utilize machines with massive land, in comparison to the small islands here.
He appeals to the Vanuatu government to defend the interest of small kava farmers in the country.
"The farmers in the islands have been casting their votes to have a government in place so the government must not sit back, it must act," said Sanibo.
He said with the current COVID-19 crisis, farmers are already struggling and it will be worse if Australia plants kava.
Sanibo said already, many locals in Port Vila were laid off and some of them have started kava bars to sustain the needs of their families.
Mayor of Luganville, Peter Patty, said the sister city agreement that he signed with Queensland on commercial exchange does not include kava.
Meanwhile, it is not possible for Vanuatu to trade kava planting materials with Bundaberg.
This has been confirmed by Chief Executive Officer (CEO) of the Vanuatu Primary Producers Authority (VPPA), Timothy Tumukon.
"If Bundaberg wants, we can work with them to export dried kava for Vanuatu diaspora there," he said.
The VPPA CEO made these remarks in relation to a Radio Australia's statement about Bundaberg City in Australia seeking to grow kava, an idea formed following the establishment of a sister-city arrangement between Bundaberg and Luganville in Vanuatu.
"My understanding is that, it was a misquote by the Bundaberg Mayor or he was misinformed on the fact that kava can be given to them to grow in Australia," he said.
"Australia is aware that the Vanuatu Kava Act do not allow for kava planting materials to be taken out of the country.
"We (VPPA) have held a discussion with the Mayor of Luganville, Peter Patty, on tapping into other economic opportunities benefit, apart from kava, to benefit our farmers and producers through the sister-city arrangement.
"Mayor Patty has been advised that we cannot trade kava planting materials with Bundaberg because it is a protected committee. If Bundaberg needs, we can work with them to export dried kava for Vanuatu diaspora in that city.
"Kava is not totally banned in Australia. It can still be taken into Australia if you bring up to four kilos consignment, I understand.
"Australia is not allowing commercial quantity simply because they claim there are certain part of its population abusing kava.
"That is why they (Australia) want better management system in place so that if kava is exported in commercial quantity, it would not negatively affect that segment of their society."
The Sister-City arrangement was formalised between Luganville Mayor and Bundaberg Mayor Jack Dempsey.
Mayor Patty told the Daily Post that Australia growing kava was not part of their arrangement. Patty said he and Mayor Dempsey talked about exporting dry kava to Australia but not planting materials.
He said Luganville Municipal Council is now working with VPPA and local entrepreneurs in Luganville on exploring options of getting economic benefits from the partnership established with Bundaberg.
The Memorandum of Understanding (MoU) covers main areas such as infrastructure, waste management and education, he added.
SOURCE: VANUATU DAILY POST/PACNEWS