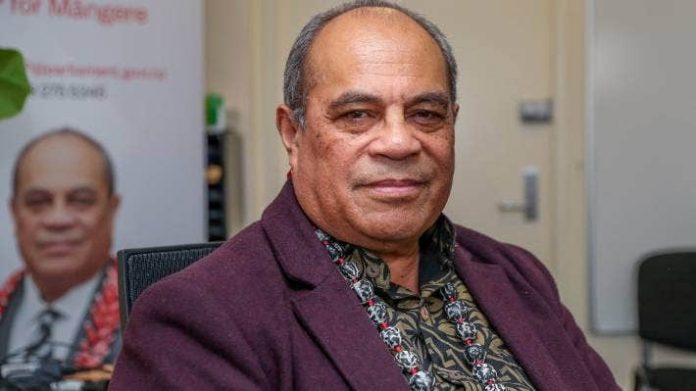 New Zealand's recent outbreak of the Delta variant of Covid-19 in Auckland means it is not yet safe to open up travel to the Pacific, Minister for Pacific Peoples Aupito William Sio says.
A nationwide alert level 4 lockdown was activated at 11.59pm on Tuesday after a case of the virus was found in the Auckland community.
The Government confirmed it was the transmissible Delta variant on Wednesday and the cluster has grown rapidly since then.
Sio said the Government was very aware of the vulnerability of the Pacific islands and did not want a repeat of the 2019 measles outbreak in Samoa, where 83 people died.
The Cook Islands is the only two-way quarantine-free travel bubble in place with New Zealand, but this has been suspended in light of the recent outbreak.
Niue, which has fully vaccinated 97 percent of its eligible population, has a one-way travel bubble agreement with New Zealand. Incoming travellers get to bypass mandatory 14-day quarantine.
It was expected to be New Zealand's next two-way travel bubble.
Sio said he was optimistic earlier this year that would happen, but after seeing how Covid-19 and vaccination progressed around the world, and the change in alert levels in New Zealand, he wasn't so sure.
He said it was highly unlikely further travel bubbles with the Pacific would open up this year.
"I'm not so optimistic, the focus now is getting everyone vaccinated," he said.
"Once we got the whole of New Zealand vaccinated, I think that also gives the confidence to Niue to say 'yes we can open up borders to Kiwis'."
Discussions were ongoing with Niue, Samoa, Tonga, Vanuatu, Tokelau and the Solomon Islands for travel bubbles, he said.
The one-way travel bubble for horticultural workers from Samoa, Tonga and Vanuatu under the recognised seasonal employment scheme, which was hoped to open in September, was now in question, he said.
"At this moment we're having discussions, but we're also going to ensure that we're not going to get ahead of ourselves.
"We've got to provide and ensure their leaders are getting complete and full information through their own sources, data we can support them with, and look at any emergency plans for any emergency that nobody wants."
Sio said the Covid-19 virus, and especially the highly-transmissible Delta variant, could sneak across any Pacific borders if caution wasn't taken.
"At the back of my mind I see what happened in the measles outbreak in Samoa and Tonga, and I don't want us to be in that situation where we become responsible for infecting the relatively Covid-free islands," he said.
SOURCE: STUFF NZ/PACNEWS