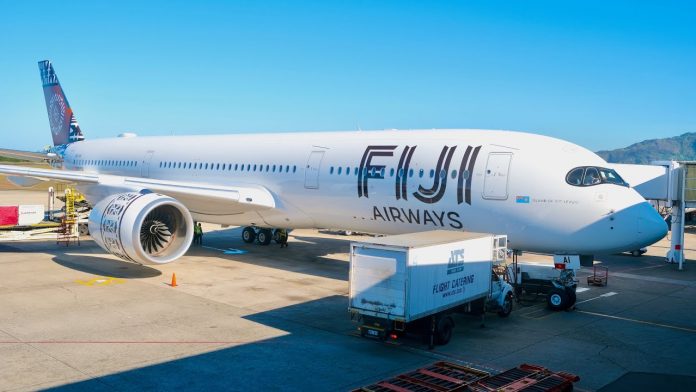 Travel is restricted to New Zealand from Fiji this weekend.
There are more than 24,000 active cases of Covid-19 in Fiji and at least 330 deaths, since the outbreak began in April.
Fiji is now considered "very high risk," to New Zealand and from midnight Sunday, only New Zealand citizens, their partners and children, will be able to travel there from Fiji under certain conditions.
Travellers from Fiji who meet these restrictions will be required to spend 14 days in MIQ when they arrive.
New Zealand's Covid-19 Minister made the announcement on Wednesday, to "protect the health of New Zealanders."
"We put these stronger measures in place for specific countires as outbreaks there are out of control and we want to reduce the risks to New Zealanders to people bringing Covid-19 here from those places."
"Public health advice suggests steps must be taken now to minimise the risk of Covid-19 entering unimpeded through our border," he said.
Fiji Girmit Foundation President Krish Naidu said it was a difficult blow to Fijians.
"This is just a double whammy. People are always looking for positive stories to come out from this crisis but it is getting worse everyday. It's a signal and a shift of more stress and uncertainty for the community."
Although he said most people would "respect" and understand the decision, it would certainly add many challenges if people need to get back to New Zealand in time.
"I know some of the people are already in Fiji to visit family and will all of a sudden find themselves caught in between trying to come home as quickly as possible but facing MIQ challenges that every traveller has to go through."
Meanwhile, Fiji's Former Health Minister Dr Neil Sharma said, it was unlikely the move would influence Fiji to go into lockdown.
"In a high risk situation like this I think they're doing the right thing…. But we have got to get out act together. We are facing such a pantomime out here."
Public opinion in Fiji "was very negative because the information is not reaching the general public from whatever the Ministry of Health is trying to do. It's a complete state of mess and nobody seems to know what is happening."
Last week four of his senior patients died of Covid-19.
SOURCE: RNZ PACIFIC/PACNEWS