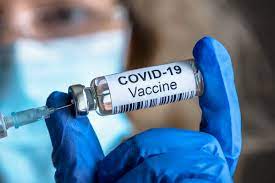 Tokelau will roll-out the second dose of its Pfizer COVID-19 vaccination programme on Tuesday.
It follows the successful administration of the first inoculations on 20 July 2021.
"Tokelau has vaccinated 99% of her population against COVID-19 in the first round of vaccinations and the leadership are very proud of that achievement," stated the Ulu o Tokelau, Kelihiano Kalolo.
The programme is mandatory for all eligible members of the population, while individuals with medical contraindications are exempted.
The mandatory status of the programme and self-isolation imposed on the few individuals that refused vaccination has created a small social media storm by a few people criticising and spreading misinformation about Tokelau's vaccination programme.
"We are surprised and saddened at the small group of people spreading misinformation about the effectiveness of COVID-19 vaccinations. This has become a world-wide trend that we would encourage people not to be part of," said Kalolo.
"In addition, we are disappointed with the unsubstantiated statements made against some of our Tokelauan leaders, and Administrator Ross Ardern, who collectively have been working tirelessly to ensure the safety and security of all of those that live in Tokelau during these difficult times."
Kalolo added that mandatory vaccination is already in place in various countries around the world and it is gathering more support. He referred to Tonga's parliament passing a mandatory vaccination bill through its first reading 17 to nil last week. When passed into law, vaccination refusal in Tonga will be a crime; with parents held responsible if their children refuse.
"Tonga, like Tokelau, is one of only eight countries in the world that is COVID-19 free. COVID-19 has not landed or arrived at our borders. But we believe that COVID will arrive. Our only hope is to make sure everyone is vaccinated. It is a matter of life and death for our 1500 people. That is why vaccination is mandatory for Tokelau."
Ahead of the second roll-out, the Ulu o Tokelau will address the nation this weekend. He will provide an update on the general success of the first round of vaccinations; reconfirm details of the second roll-out expected to take place on 10 August 2021; and summarise the journey for a solution that started in March 2020.
The Ulu will also acknowledge the tireless work of health professionals and partners in the delivery of the vaccination programme across the atolls of Tokelau
SOURCE: PACIFIC GUARDIAN/PACNEWS