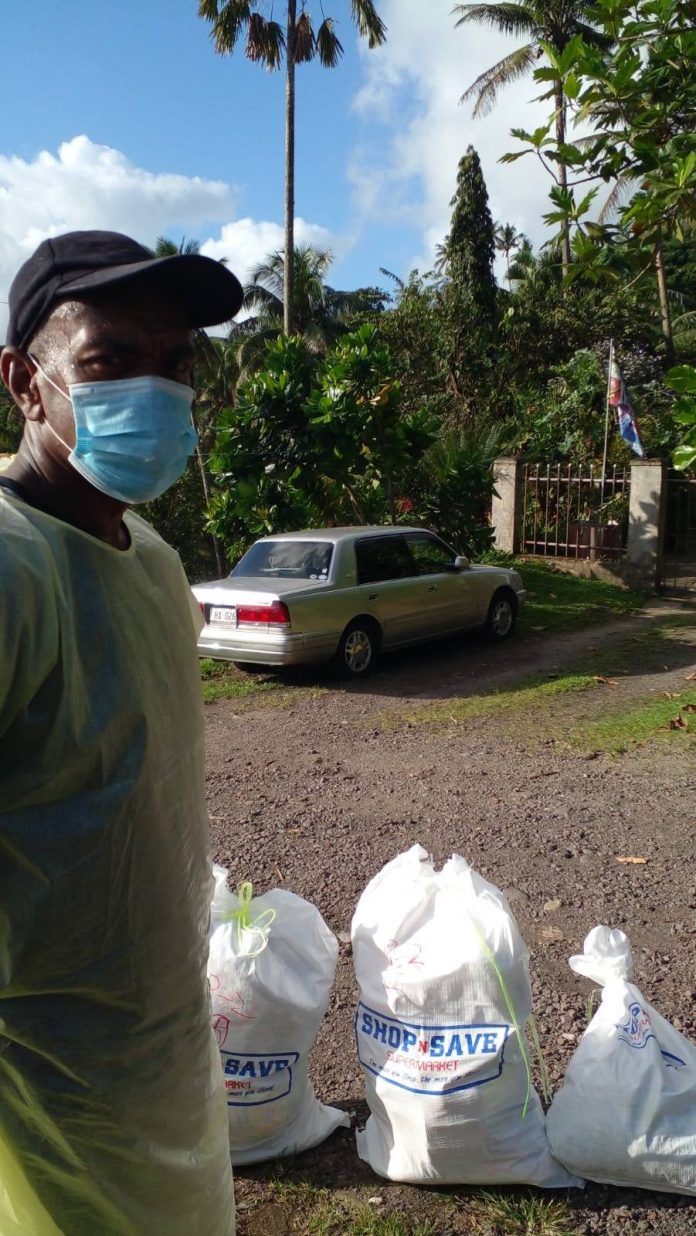 The Fijian Government has announced a $200million(US$100 million) in unemployment income support to Fijians affected by COVID-19, both in the formal and informal sectors.
Attorney-General and Minister for Economy Aiyaz Sayed-Khaiyum made the announcement while delivering the 2021-2022 National Budget in Parliament Friday.
He announced that beginning from 01 August, 2021, every affected Fijian will be entitled to a monthly allowance of $120(US$60) for six months, which will be made in two lump-sum payments.
"The first lump-sum payout of $360 per person will be done in August 2021 to cater for the three months from August to October, with a total estimated payout of around $100million(US$50 million)," Sayed-Khaiyum said.
"This support will assist individuals who are in the formal and informal sectors, are above the age of 18 years, living in Viti Levu, and do not benefit from any social welfare payments, education allowances, any other government-funded assistance or withdrawals from FNPF.
"This assistance will only be provided to those eligible individuals who have received at least their first dose of the COVID-19 vaccine before the application period ends. Eligible Fijians have at least three weeks to ensure that they get at least the first dose of the COVID-19 vaccine. No jabs, no assistance."
Sayed-Khaiyum said the Government would make the second payment of $360 in November to eligible Fijians provided they were fully vaccinated by 31 October, with a total estimated payout of an additional $100m(US$50 million).
"This payment will cater for the three months ending January 2022. We will make medical exceptions for those with a certificate from the PS for Health and Medical Services," he said.
Meanwhile, Fiji's National Budget worth US$1.78 billion announced on Friday night is designed with three objectives, all of it linked to the Covid-19 pandemic.
Aimed at protecting Fijians from the coronavirus, supporting individuals and businesses and 'future proofing Fiji,' the government relies on loans to make up almost 45 percent of the funds it needs to run the country into 2022.
In his address to Parliament, Attorney-General and Minister for Economy Aiyaz Sayed-Khaiyum, said the aim is to protect Fijians from the escalating Covid-19 crisis.
His comments come amid record daily case numbers and deaths reported by the health ministry – over 11,000 positive people are in isolation with more than 80 deaths confirmed in this latest outbreak that began in April.
Sayed-Khaiyum said there was nothing ordinary about this Budget.
"There is nothing ordinary about our lives at this moment. Never has a person's well being and the health of our economy be more intertwined. And so this will not be an ordinary budget," he said.
"We are still deep in the world's worst economic crisis in a century. This pandemic has stolen jobs and precious life. It has kept families apart, in times of celebration and sadness.
"It has crippled industries built through strong vision and years of steady investment. The arrival of the more virulent variants has sent its devastating toll to painful, new heights."
Funded by government revenue of US$1 billion of which about US$220 million is expected to come from direct taxes.
Sayed-Khaiyum said indirect taxes should bring in another US$530 million, the deficit of US$770 million from local and overseas loans.
The government's vaccination rollout campaign took centre stage as it built incentives for Fijians to get immunised through various measures to achieve a goal of immunising 80 percent of the 587,651 adults in the country by 31 October.
Asserting the safety of vaccines, Sayed-Khaiyum said they were key to reopening Fiji's economy at full capacity.
He said the government would hasten its goal of vaccinating every eligible Fijian because it "is the most essential element to protecting ourselves and pave the way to a sustainable and Covid-safe economy, and way of life."
The Budget, due for review in six months, includes government-funded benefits to those who take the vaccines as well as obligations to those who receive government allowances and scholarships.
"The government will not sit idly by and wait for fate to control our destiny. We have a vision through decisive action and leadership. We will see that vision come true, come what may."
"We expect to have at least 80 percent of the 587,651 Fijians who make up our target population fully vaccinated by 31 October this year. In other words, 470,121 adults. In a night full of numbers, this is the most important metric, I will mention."
Meanwhile, the budget was designed to quell increasing anti-government sentiment says opposition.
But Shadow Minister for the Economy and leader of the opposition National Federation Party, Biman Prasad, does not believe that the government can realise its revenue plans.
Professor Prasad, an economist, said the Budget was designed to quell increasing anti-government sentiment.
Fijians are expected to go to the polls in next year's General Election.
"There are lots of promises of 'we will pay for this, and we will pay for that' but just like in the past, the reality of the matter is that these schemes never work.
"It's a budget based on assumptions that will, like other budgets, result in hopelessness and despair."
Professor Prasad called it a 'bogus budget' that was overly optimistic, but which avoided acknowledging the reality of the Covid crisis in the country.
He said government reliance on its ability to collect U$S1billion in revenue was worrying and "it did not take into account the exponential rise in Covid cases.
"In short, it is a really good budget because the minister and his government realised that people are angry and anxious. People know that this government has failed in dealing effectively with the Covid crisis.
"He is also signalling deep cuts to government spending if we don't get there, and telling us 'It will be people's fault,", Professor Prasad said.
SOURCE: FIJI TIMES/RNZ PACIFIC/PACNEWS